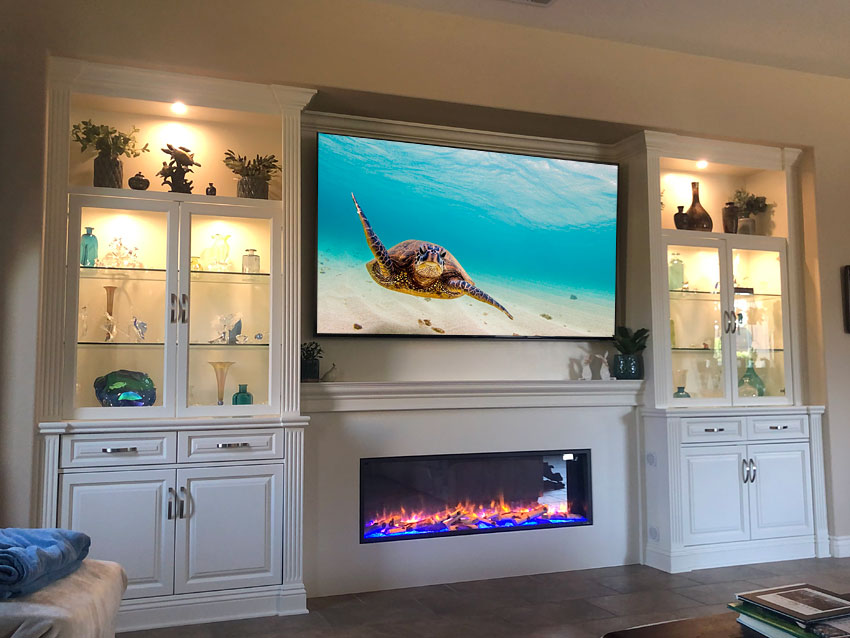 Custom Built-in Entertainment Furniture and Cabinets with Electric Fireplaces

Our family, living, and entertainment rooms are often centered around a large flat panel TV and  surround sound (or soundbar) system.  These are fantastic spaces to gather family and friends to enjoy movies, sports, streaming programs, or simply sit down and listen to music.  For over 30 years, my family business has been installing easy-to-use audio/visual systems often in our custom built cabinetry and entertainment furniture.   We commonly integrate existing gas fireplaces into our custom entertainment centers but we are often asked about adding new fireplaces and electric models are an excellent cost-effective option to consider.
Electric fireplaces offer a number of unique advantages and can be installed on just about any wall without the need for traditional venting or gas lines.  Today's electric fireplaces look amazingly realistic and offer a number of aesthetic options including glass media, logs, and LED lighting.  The fireplaces can be controlled via remote and you can select to operate just the fire effect or the fire and heat effect.   The overall designs are very shallow so we can integrate them into clean and sleek custom furniture.
Below you'll find several photographs of our custom built-in furniture systems integrating electric fireplaces.  Keep in mind we are a full service integrator so we are able to help you with a complete solution including the TV, audio/video gear, custom furniture, electric fireplace, and installation.  Scroll down to check out the examples and please call us for more information, we'll be happy to help.
Steve and Dave Hartfelder
Diamond Case Designs, Inc.
714-630-8100
---
Home Theater and Electronic Installation Examples:

---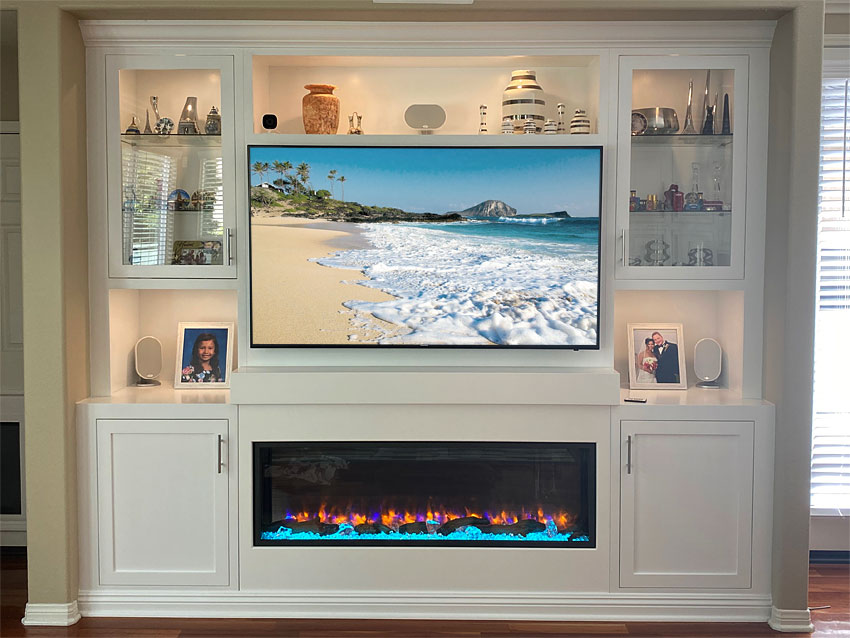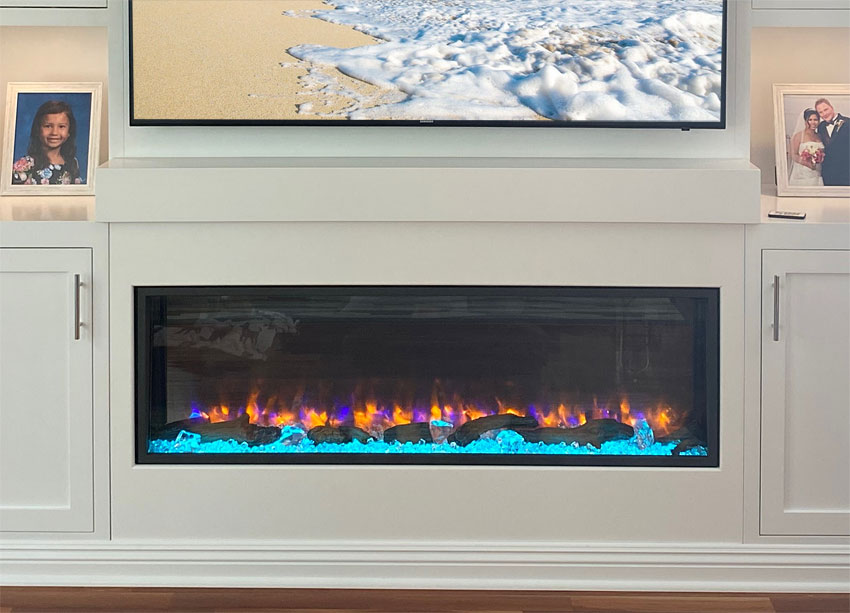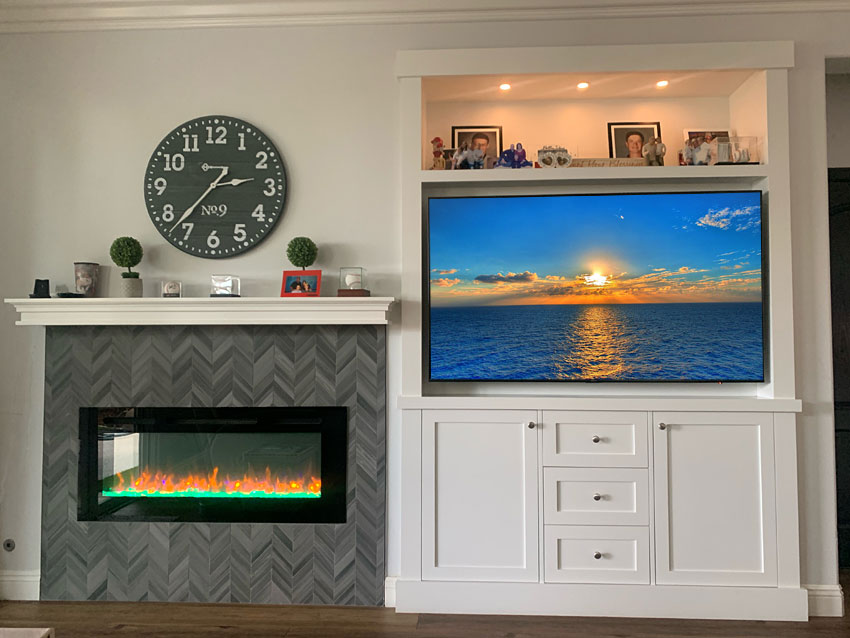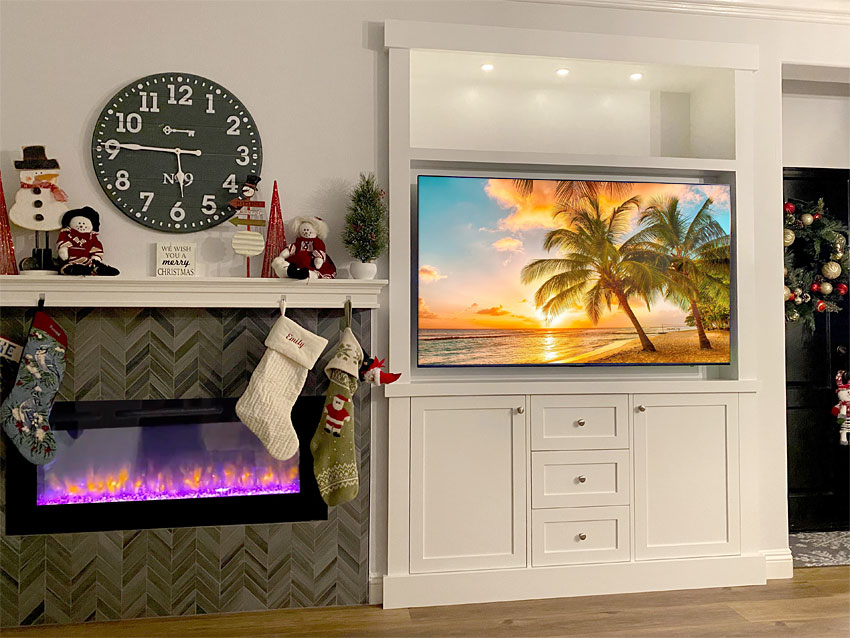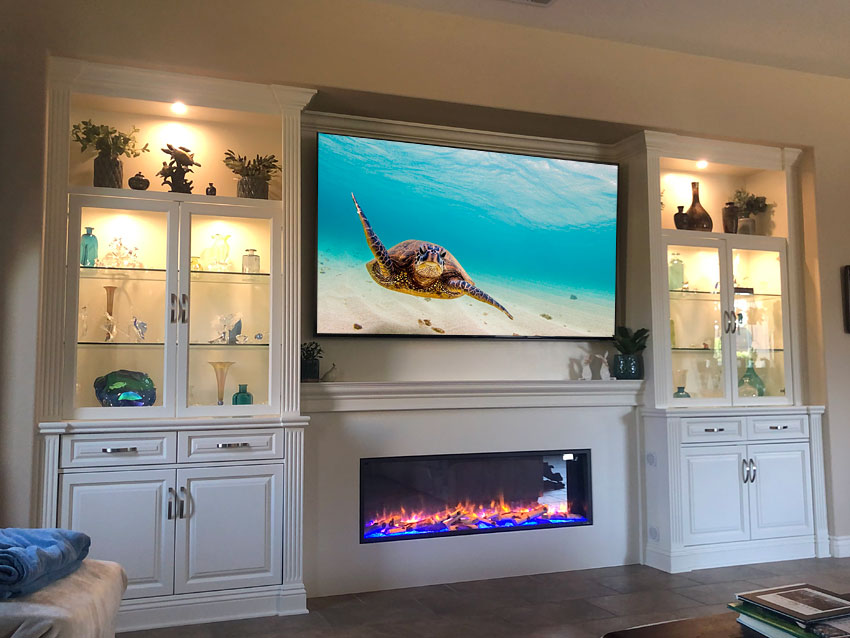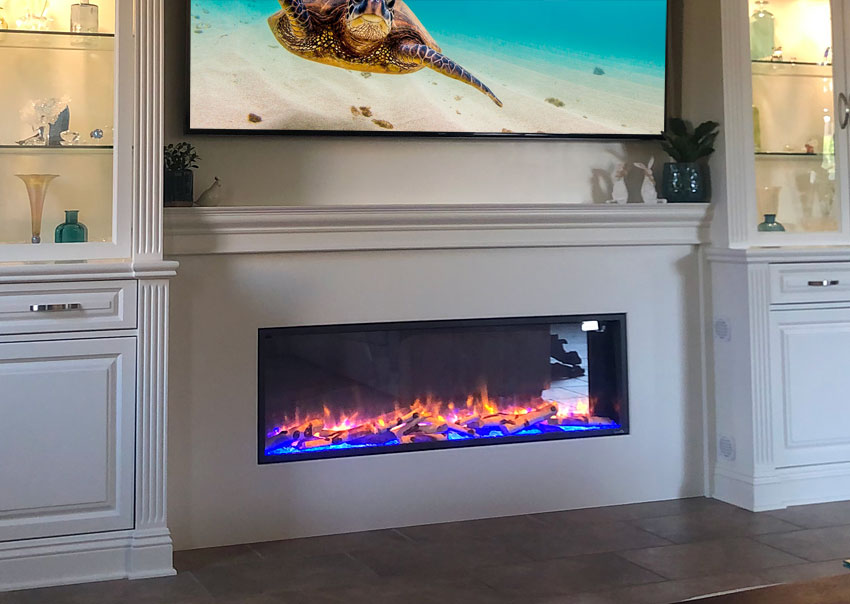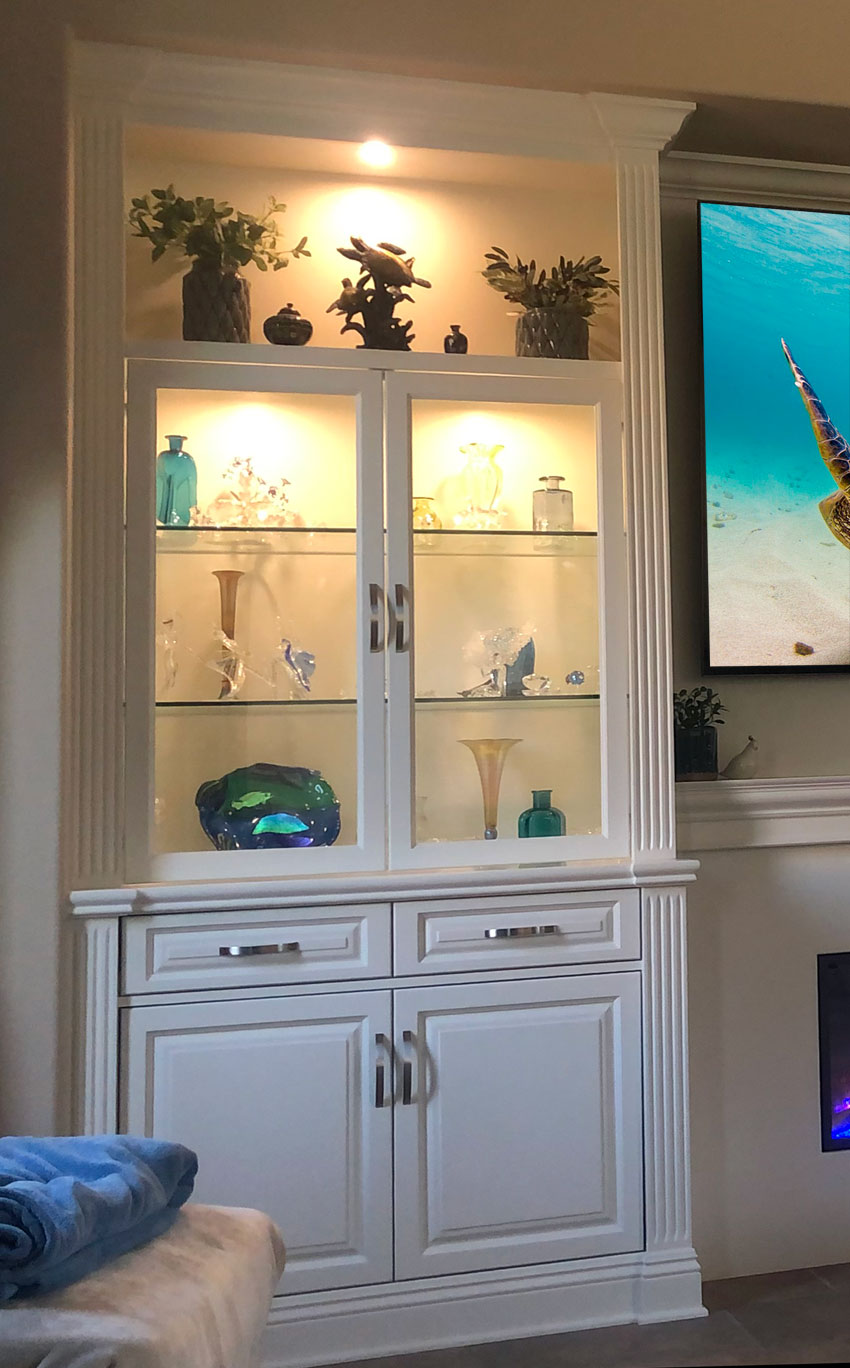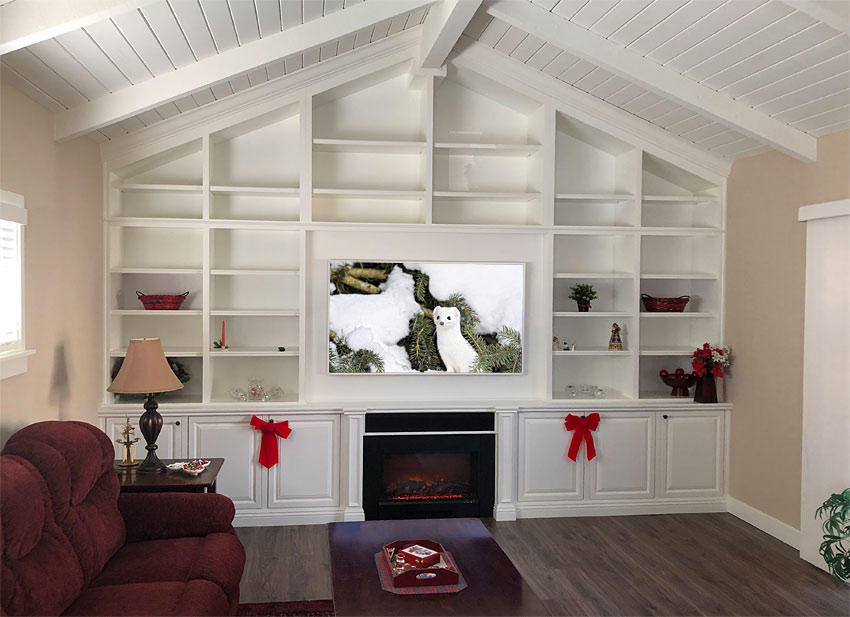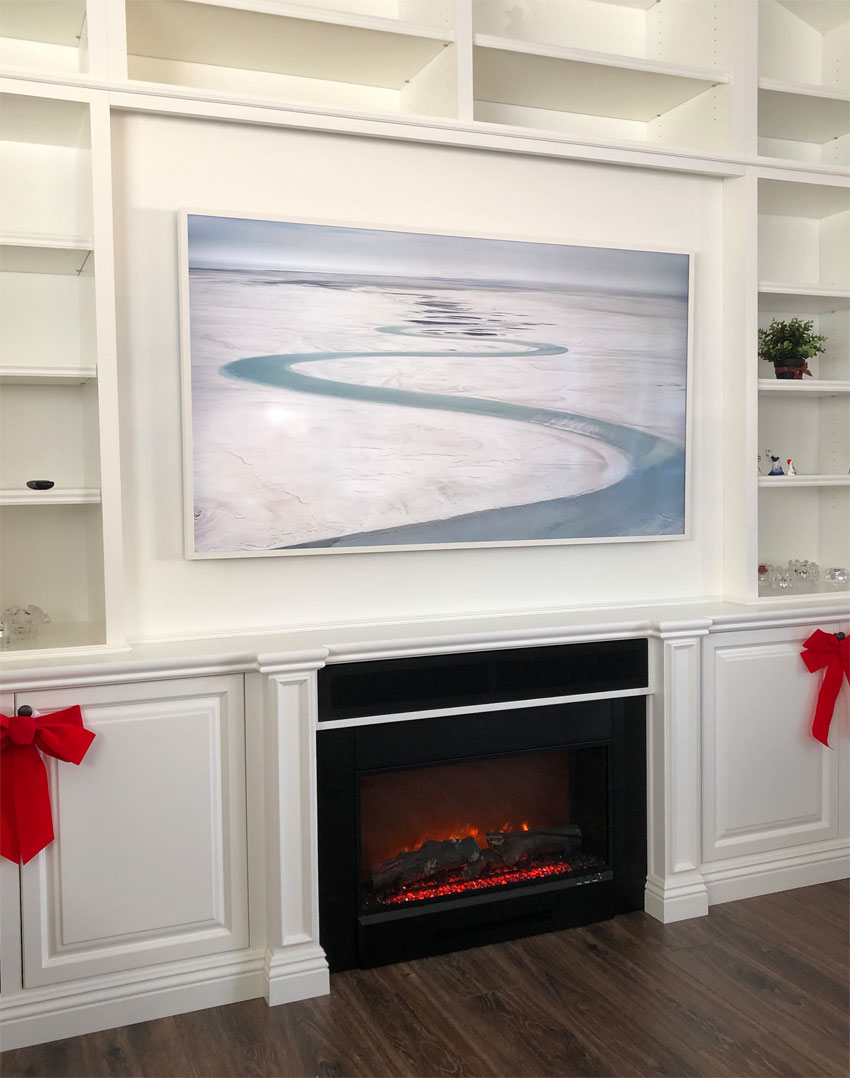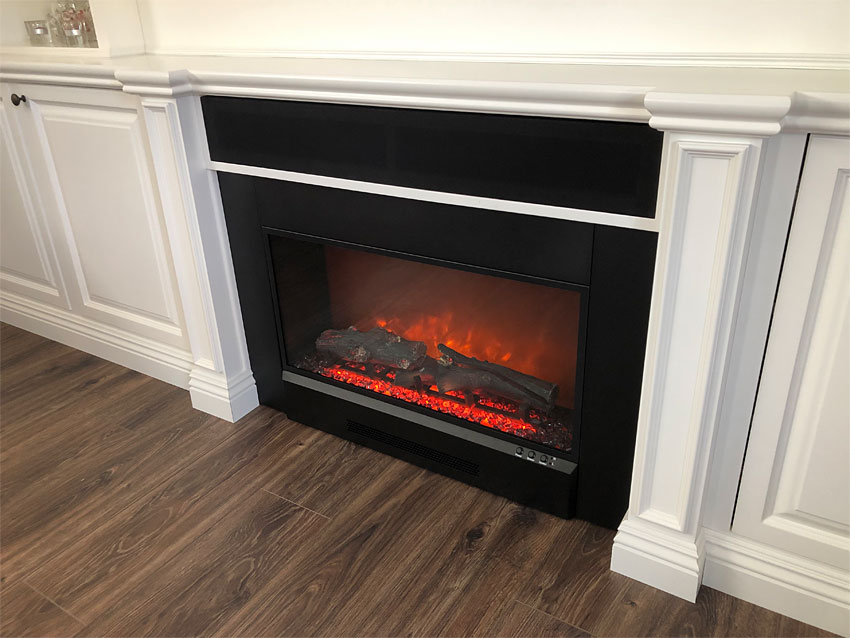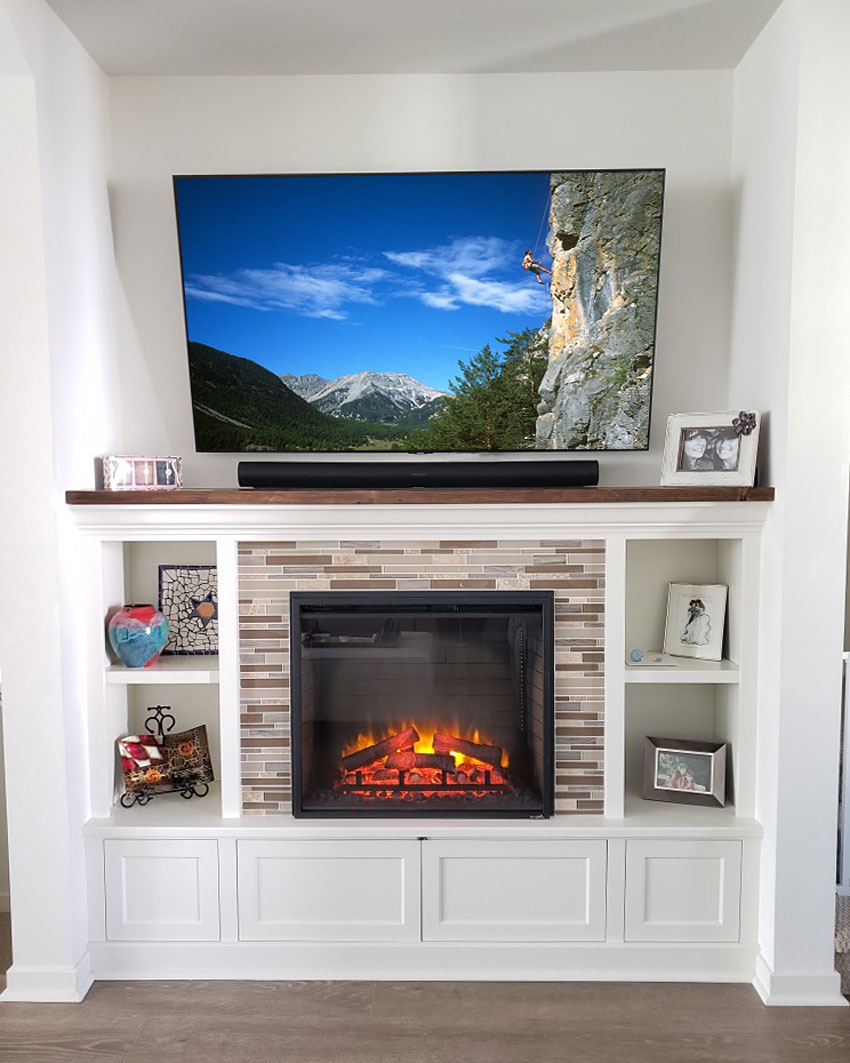 ---
More Information / Free Estimates
---
For more information or a complimentary estimate please call Steve or Dave Hartfelder at 714-630-8100 or 800-616-5354.  You may also click here to submit your inquiry.  To allow us to provide best recommendations and fastest service please give us an idea of what you have and mind and be sure to include your contact information.
We have been building fine home theater furniture and providing efficient and easy-to-use TV and electronic solutions for over thirty years.  We appreciate your support of our family owned and operated business and look forward to helping you find the ideal solution.