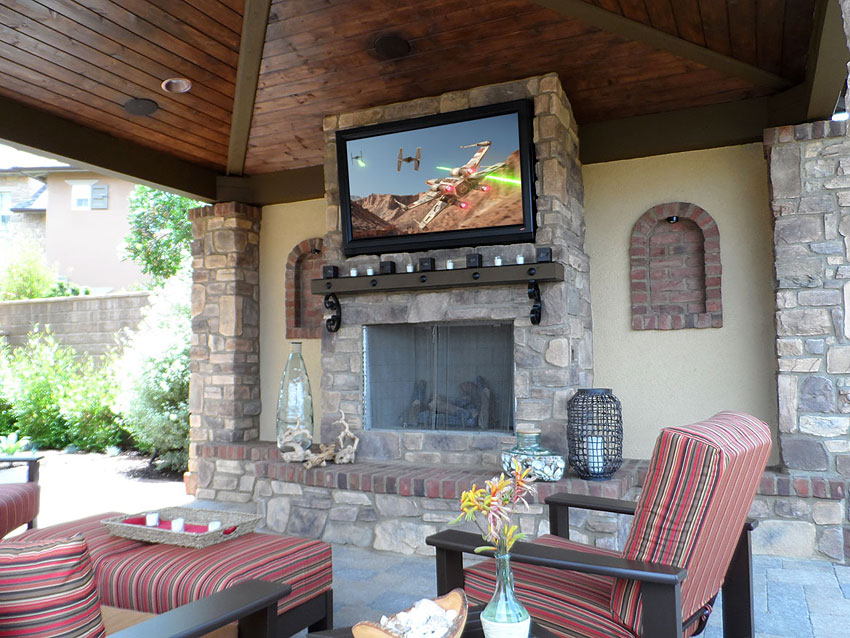 Outdoor TVs and Speaker Systems
by Steve Hartfelder

For years your backyard has felt neglected, under-utilized, and just generally jealous. It watches painfully as you sit inside listening to music, watching movies, and enjoying family time. All the while the spaciousness and fresh air of your backyard feels as lonely and empty as your patio furniture.
It's time to stop the madness and extend your entertainment beyond your walls. Take a step outside and give your yard the treatment it deserves. Draw in a breath of fresh air while you relax and listen to your favorite music. Or kick up your feet and watch your favorite movie.
You need this as much as your backyard does. Lucky for you, your friends at Diamond Case Designs, Inc. will help you choose the perfect outdoor television or outdoor speakers to bring peace, harmony, and balance to your backyard.
Outdoor TV Installation Examples: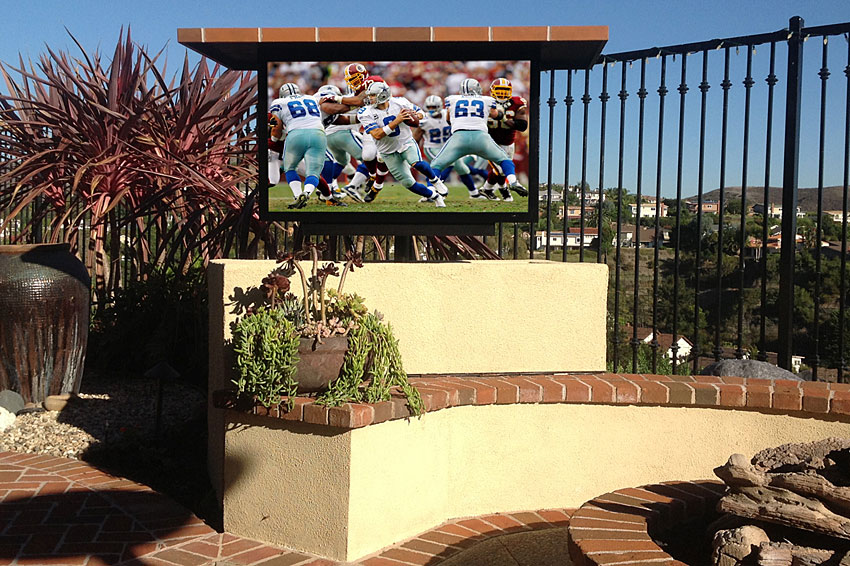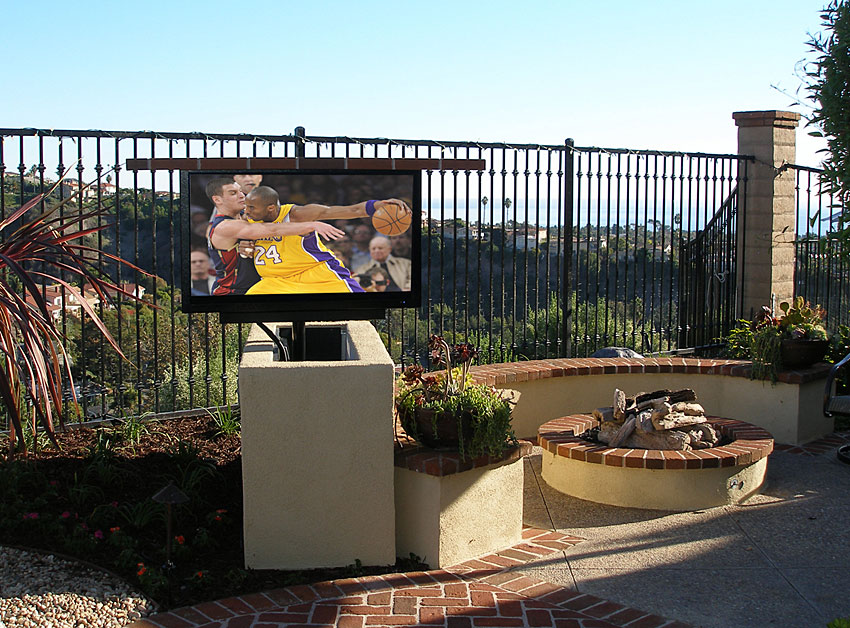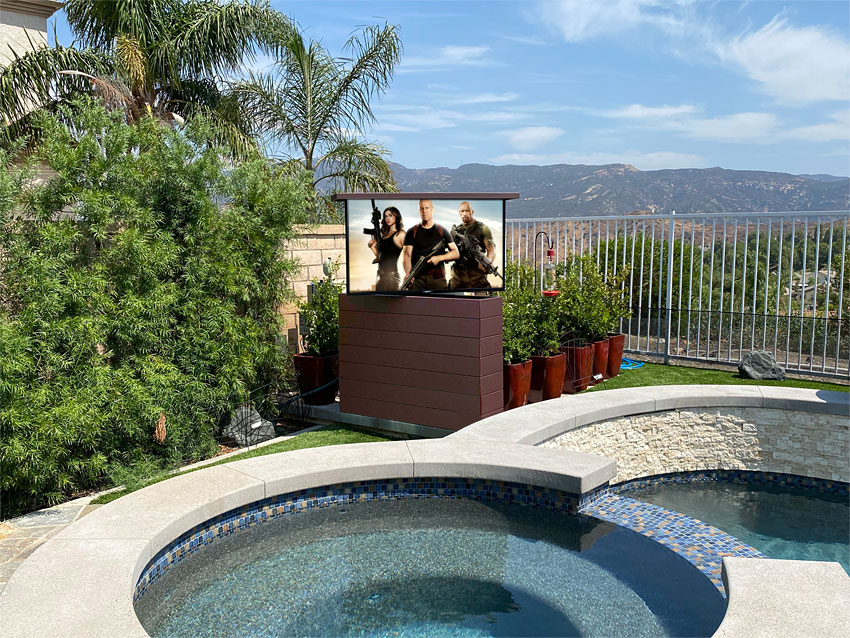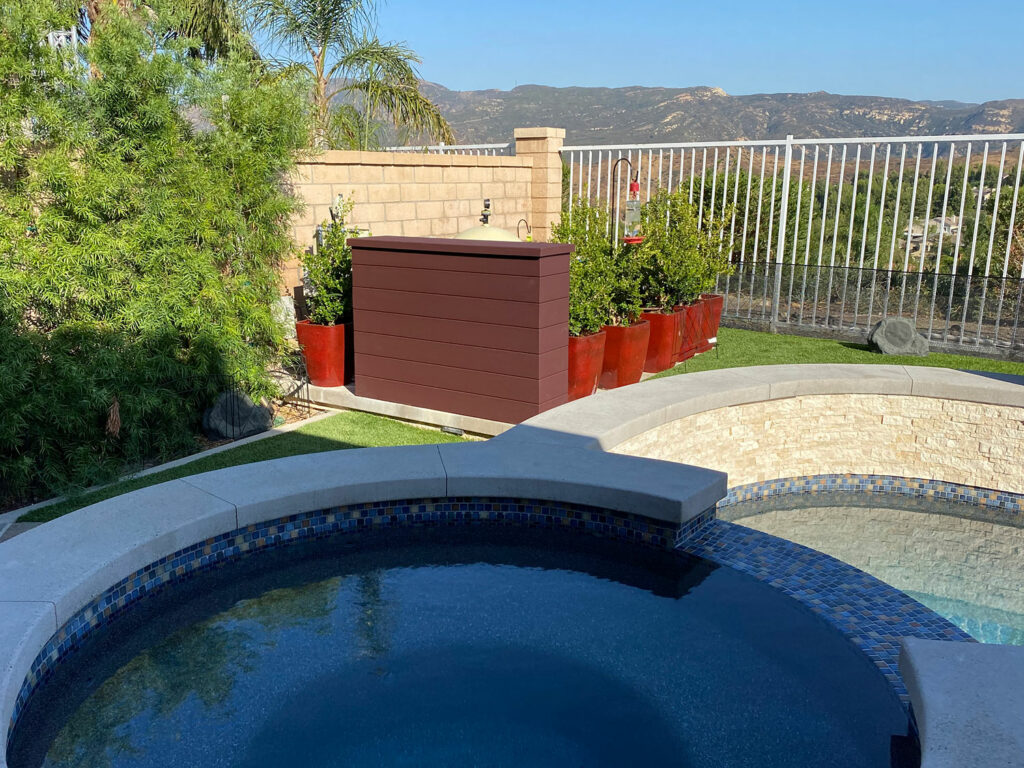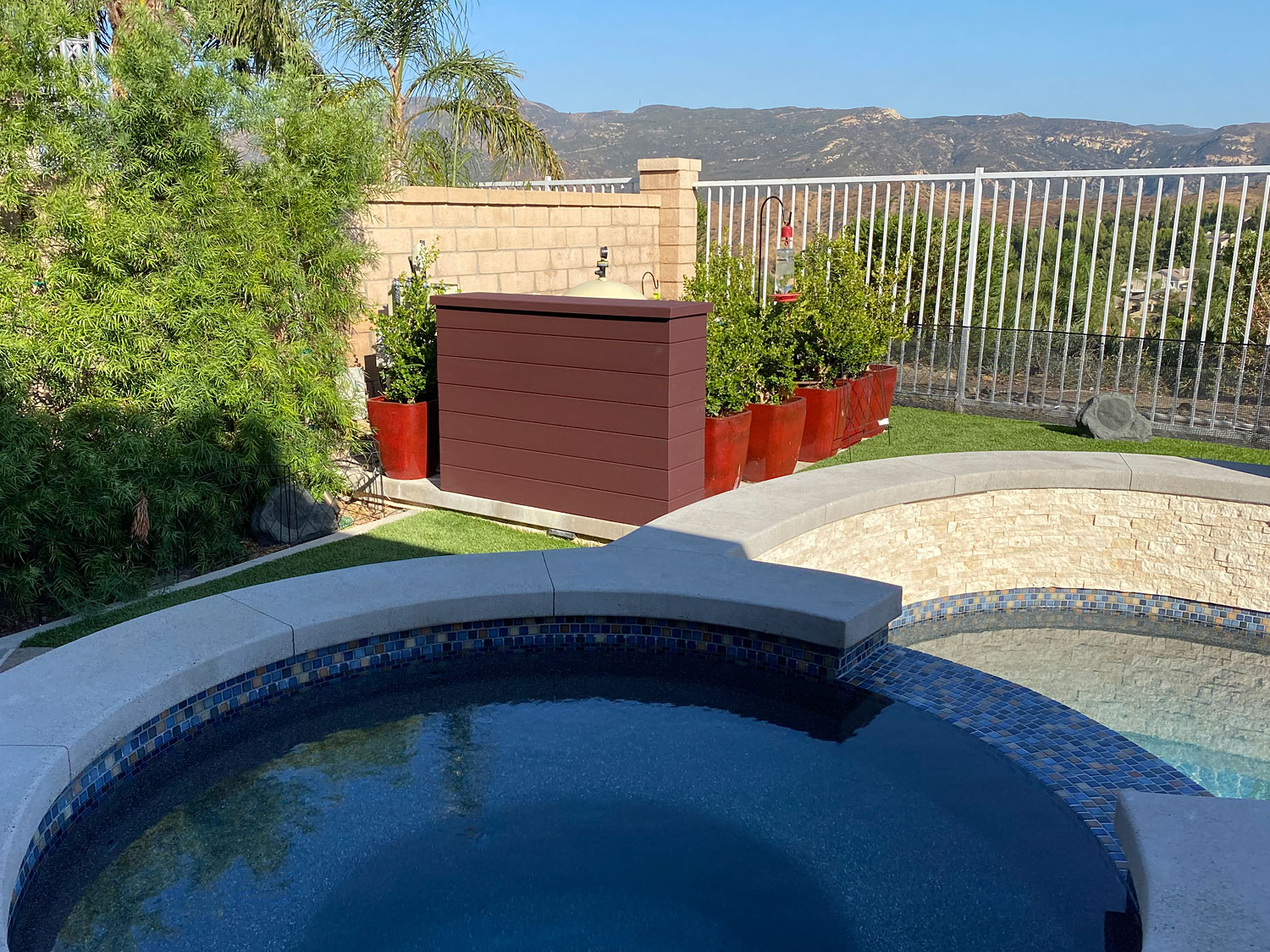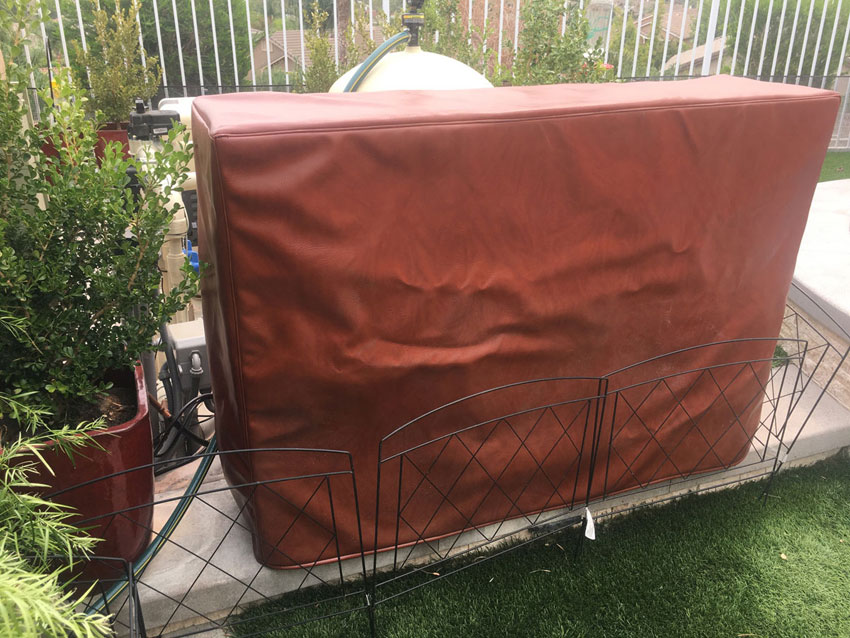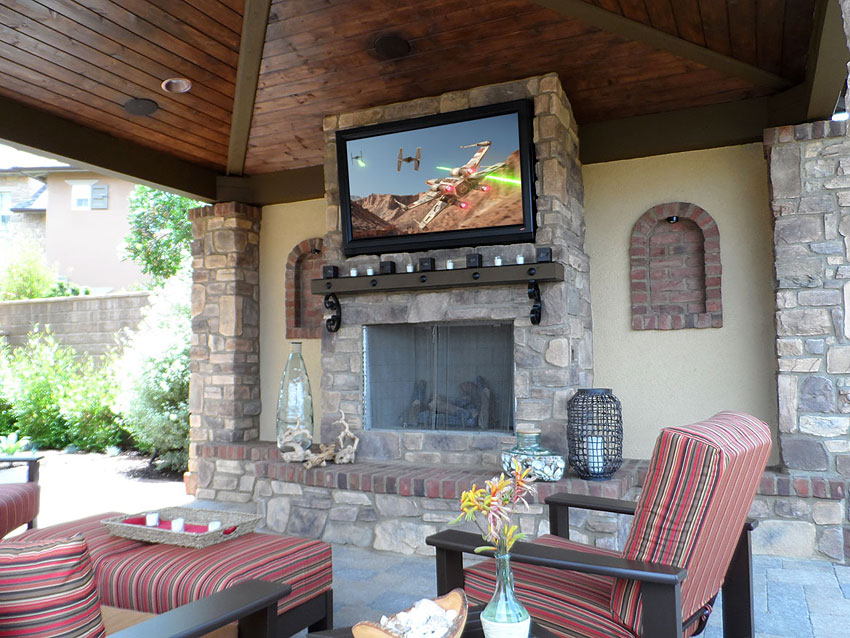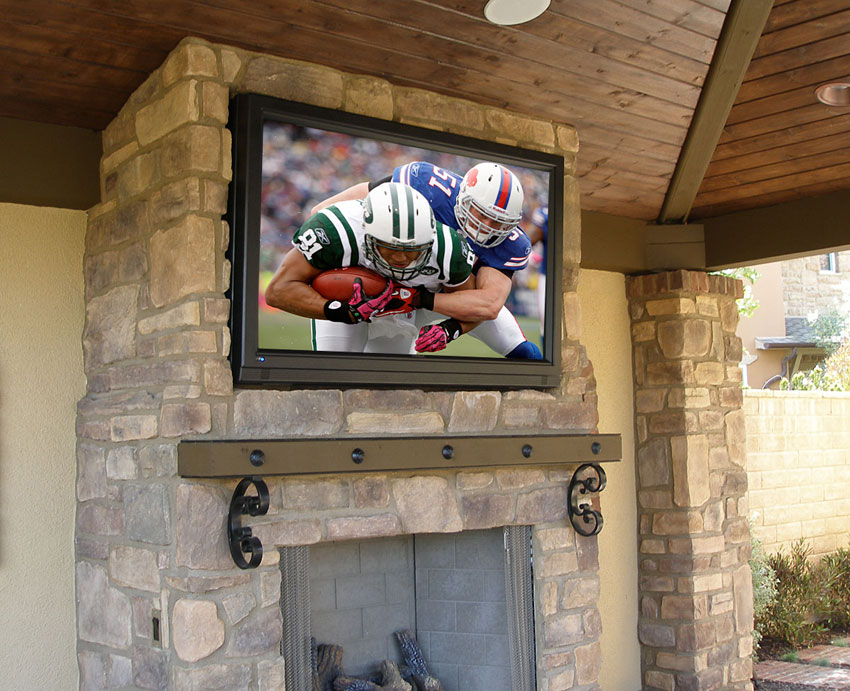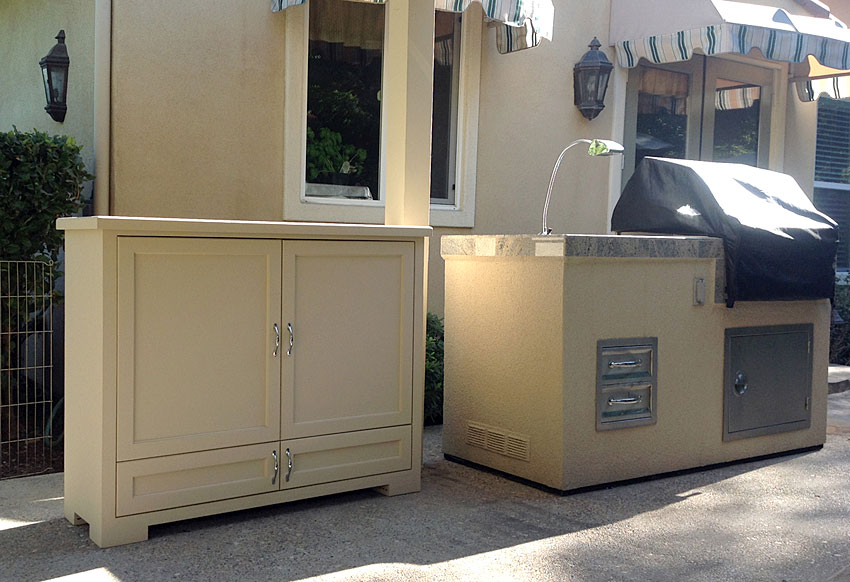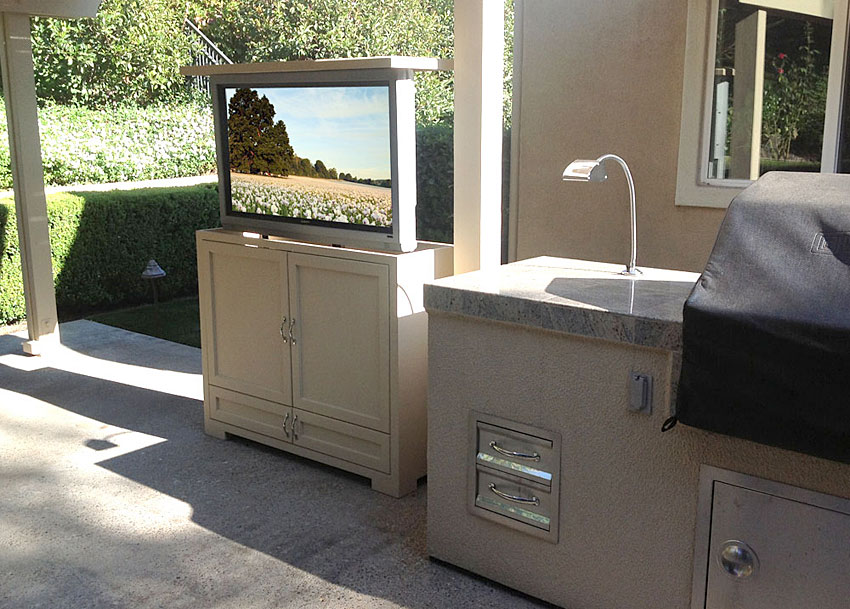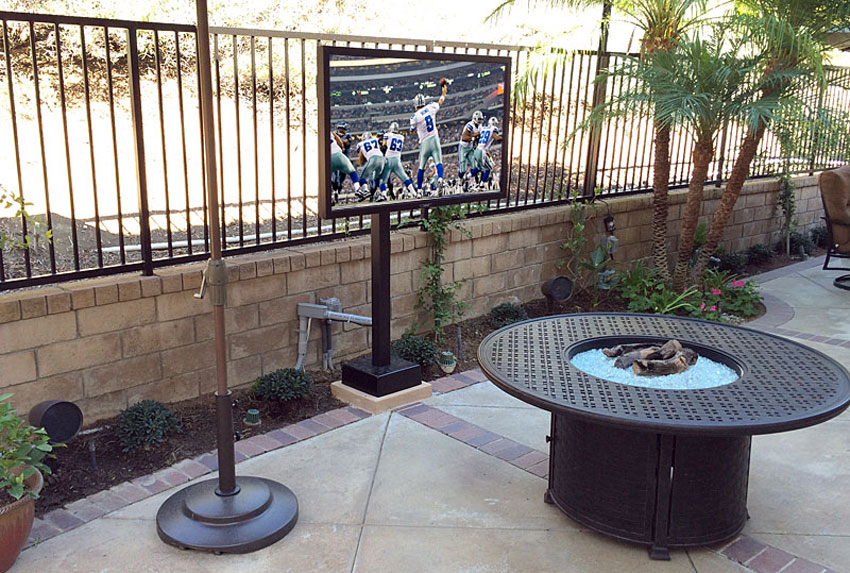 ---
Outdoor Televisions
---
When looking to put a television in your backyard, patio, or outdoor living area, we are often asked if a regular indoor television can be used outdoors. Generally speaking this is not a good idea. Standard televisions are not designed to withstand the moisture, heat, dust, and insects that can be found outside. Mounting the TV under a patio cover or using a fabric cover will only delay the inevitable. Eventually an indoor TV will fail if used outdoors (see inset photo).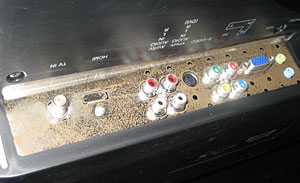 Aside from the longevity concerns, indoor TVs are generally not bright enough for outdoor use. Many TVs will look washed out or weak during daytime viewing.
The best choice is to choose a television specifically designed for outdoor use. These specialized TVs provide amazing brightness and are designed specifically to resist the damaging effects of moisture, salt, dust, heat, cold, humidity, and glare. The televisions will look better and physically last longer than any of their indoor counterparts. In fact, outdoor TVs are built so well generally are backed by superior warranties than their indoor counterparts. Inquire for details based on the model we choose.

We offer a complete lineup of outdoor TVs suitable for just about any environment. Popular brands include the Sunbrite outdoor TVs as well as the Samsung Terrace lineup. Sizes range from 22″ to 85″. To find out which model is best for your home just give Steve or Dave Hartfelder a buzz at 800-616-5354.
---
Outdoor Speakers
---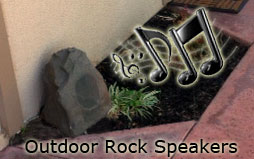 Enjoy your favorite tunes, listen in on the local sports team, or simply relax with some soothing music. Outdoor speakers are the perfect way to add enjoyment and entertainment to your backyard or patio.
Outdoor speakers generally come in two flavors; wall mounted or rock speakers. Wall mounted speakers are typically secured to the side of the house, while rock speakers can be placed just about anywhere in your yard. Color options are available to help the speakers blend with your home.
Simple! Control your speakers via iPad, phone, or tablet.
New technology has made listening to music outside easier than ever. In the past listening to music outside was inconvenient. You would physically go inside, turn on the stereo, activate the outdoor speakers, select the desired music and return outside. Changing songs or music required another trip inside. Changing volume meant walking to a volume control or going inside yet again. This inconvenience often left outdoor speakers unused.
Today it is possible to have complete control of your speakers by using your iPad, smart phone, tablet, or computer. You probably already have one or more of these devices with you in the backyard. To operate the speakers simply tap an icon and a musical universe will await.
You will have complete control to select songs, change radio stations, listen to your iTunes library, and adjust volume. You can access radio stations from all over the world or choose a music service such as Pandora, Rhapsody, or Sirius. All of this control from the comfort of your chair or lounger without having to get up, that's convenient!
We can upgrade most existing systems to enjoy these features or help you install a completely new one. To find out what is best for you just call Dave or I at 800-616-5354.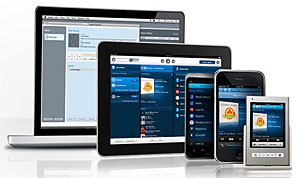 Outdoor Speaker Installation Examples: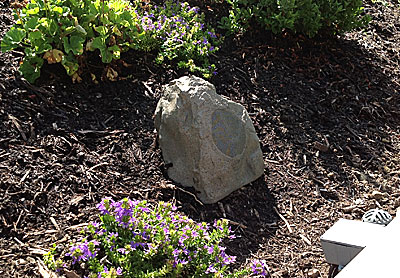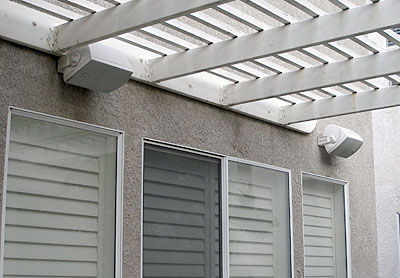 ---
Conclusion / More Information
---
Once we have helped you spruce up your backyard with a new outdoor TV or set of outdoor speakers you'll start to notice some changes. You may uncontrollably smile as you step outside. Your grass will look a little greener, weeds will disappear, and flowers will be in continual bloom. Don't you deserve this happiness?
For more information please call Dave or I (Dave Hartfelder or Steve Hartfelder) at 714-630-8100 or 800-616-5354. Whether you are local or out-of-state, we will help you choose just the right products for your outdoor entertainment needs.