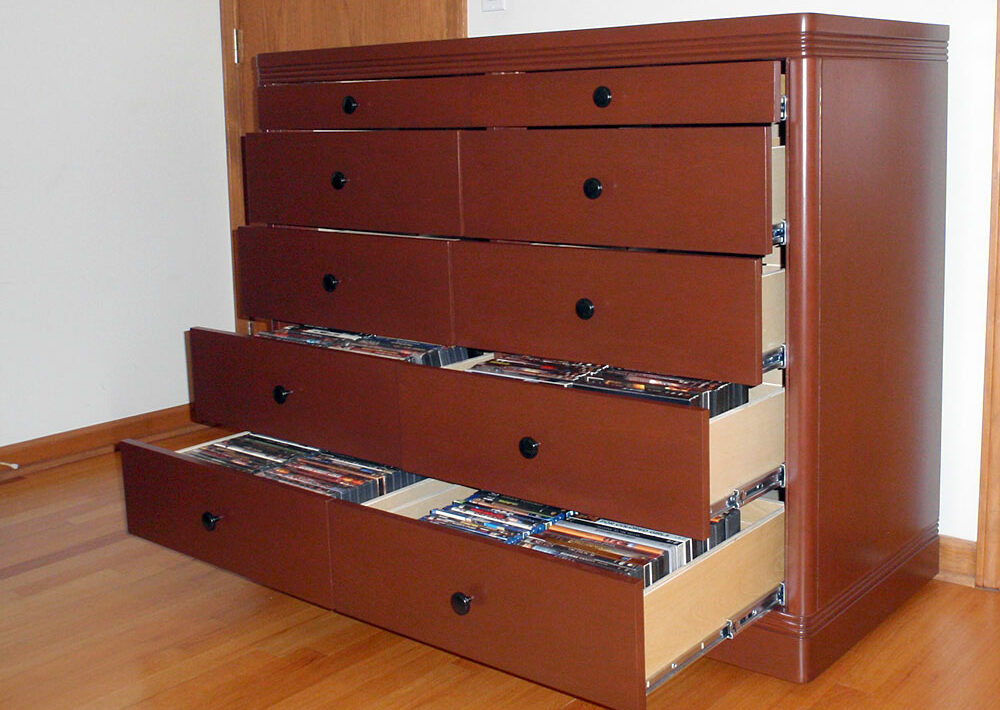 High-Capacity Media Storage Drawer Cabinets – Part 1
Even with the popularity of media streaming through services such as Netflix and Amazon many of us still prefer having a physical collection of DVDs, Blu-rays, CDs, and Video games.
Physical media titles have a number of key advantages including better audio/video quality, special features/bonuses, and no time or viewing restrictions. Real movies and music titles do not sputter or hiccup with inconsistent or slow internet connections like their streaming counterparts. And it is cool to be able to introduce your friends or family to a great movie or awesome new band by letting them borrow your favorite DVD, Blu-ray, or CD.
For many of us the problem is not building the media collection, it is how to organize it! Thankfully at Diamond Case we offer an awesome drawer system centered around full-extension drawer slides, adjustable row dividers, and convenient backstop clips.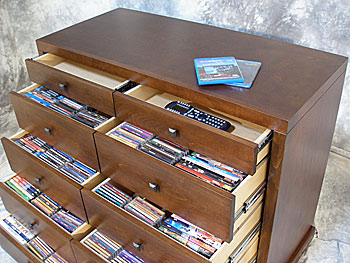 ---
Organize Your Entertainment; Media Storage Cabinets with Drawers
---
Media storage drawers are one of the best ways to organize your large collection of DVDs, Blu-rays, video games, and CDs. A properly designed media drawer is incredibly efficient and can adjust to organize any size or type of media you'd like to place inside. When matched with a high-quality full-extension drawer slide you can maximize the storage capacity of every inch of your drawer.
At Diamond Case Designs, Inc. we have over twenty years of experience in building beautiful media storage cabinets outfitted with high-capacity drawers that are flexible and efficient.
---
Key Features of our High-Capacity Media Storage Drawers
---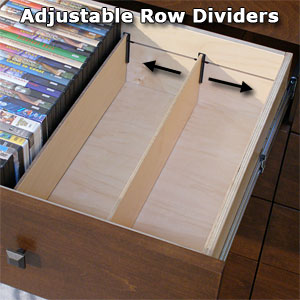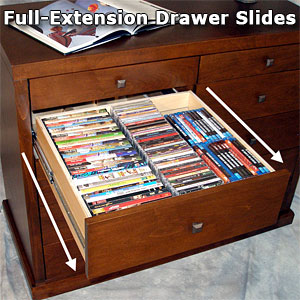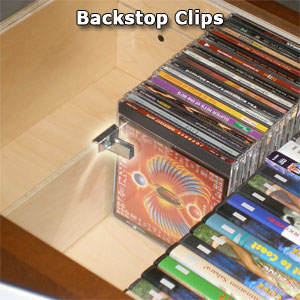 ---
Examples of Media Storage Cabinets with High-Capacity Drawers
---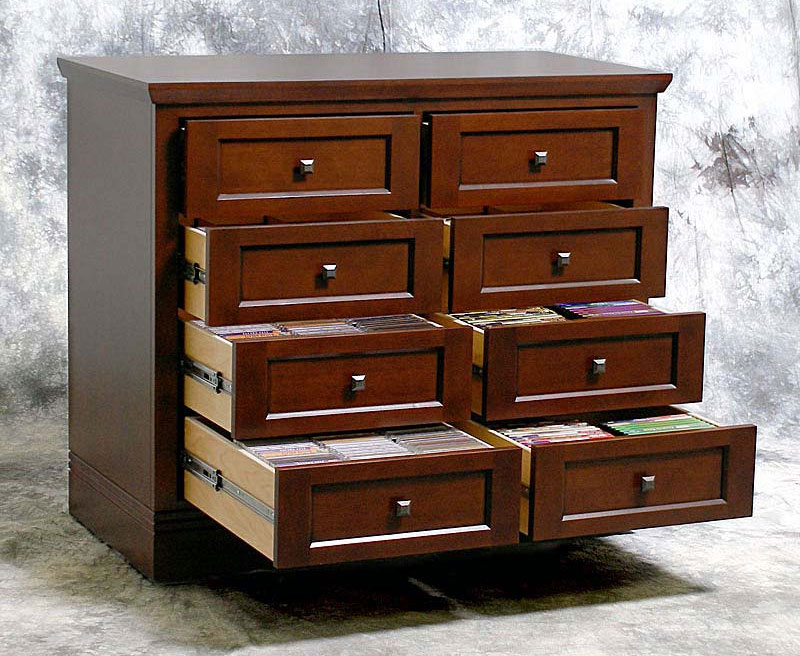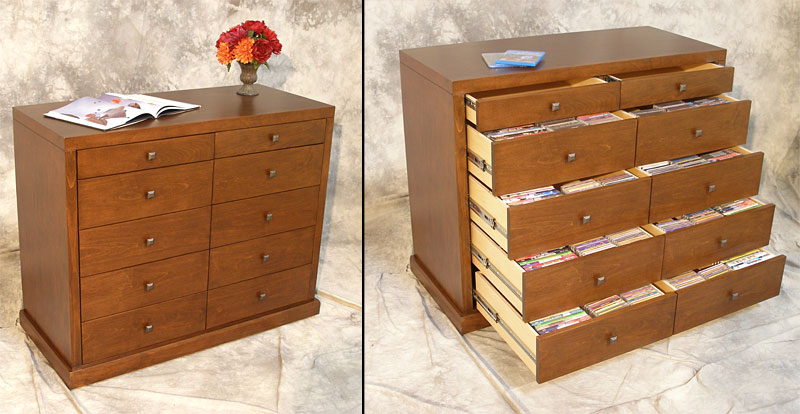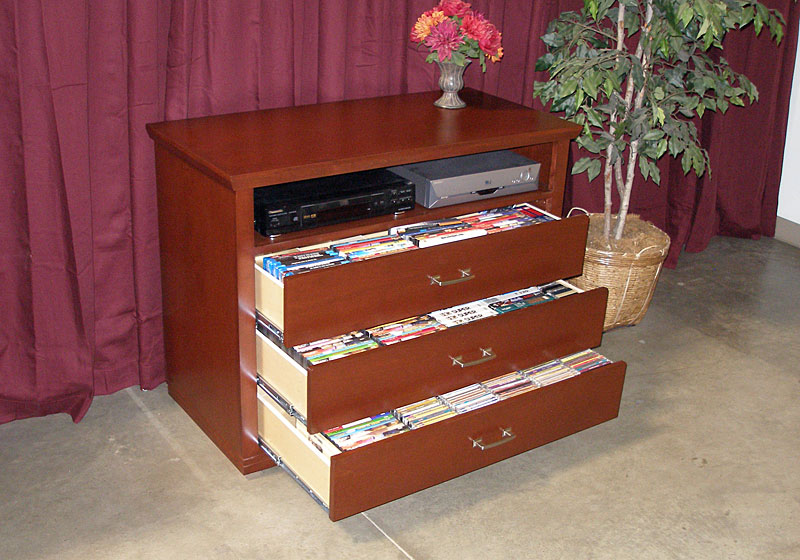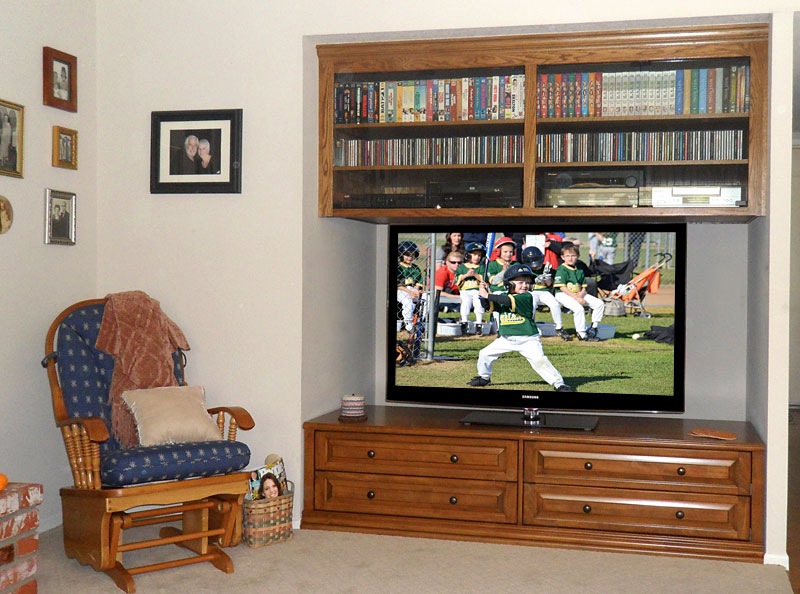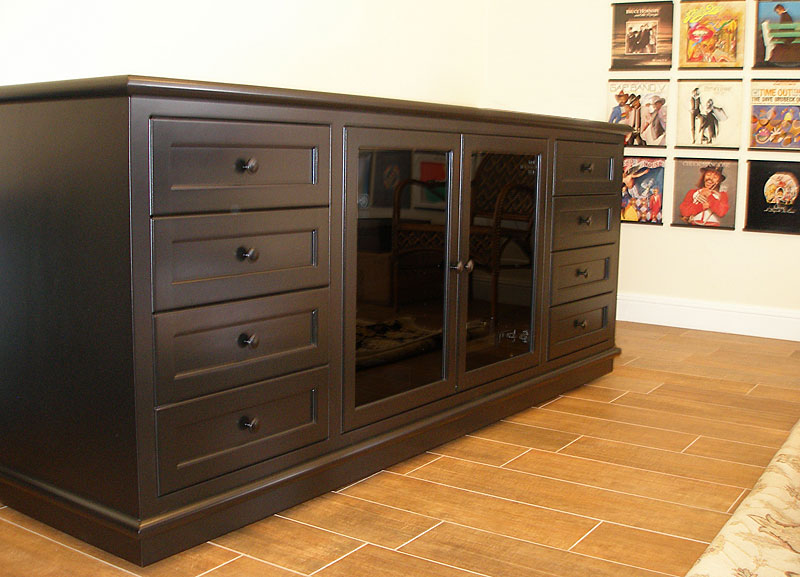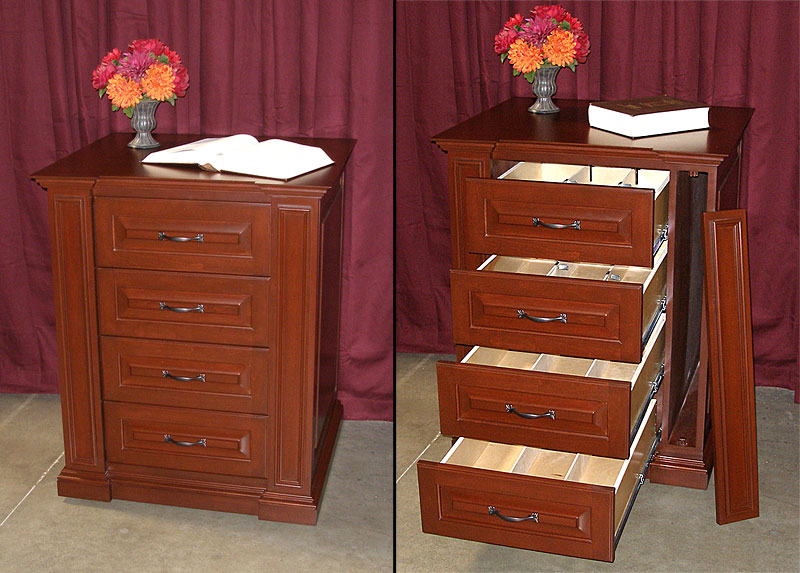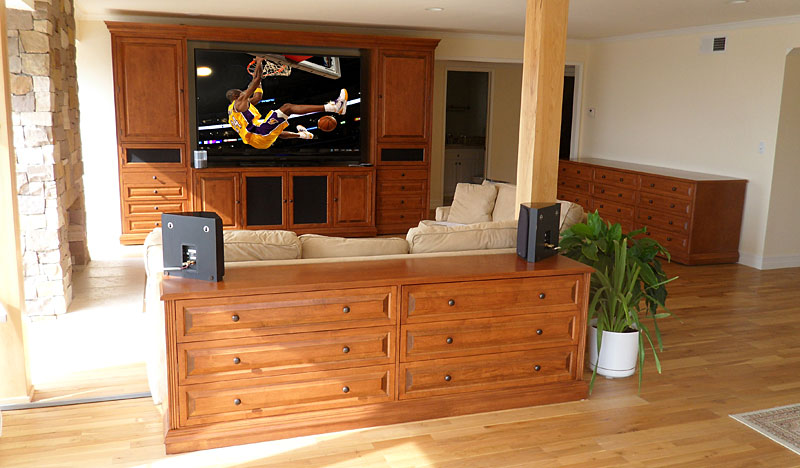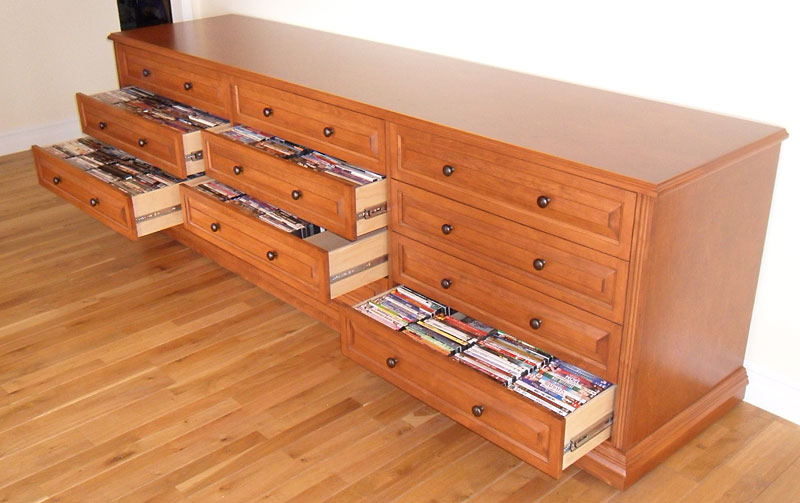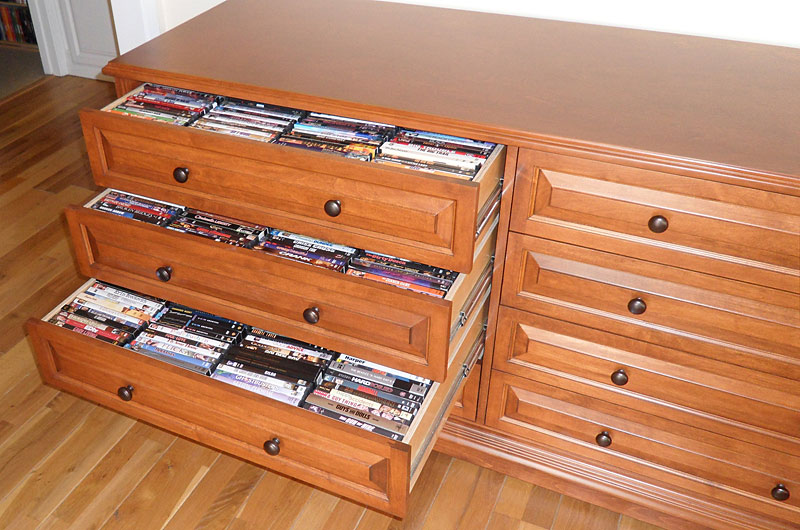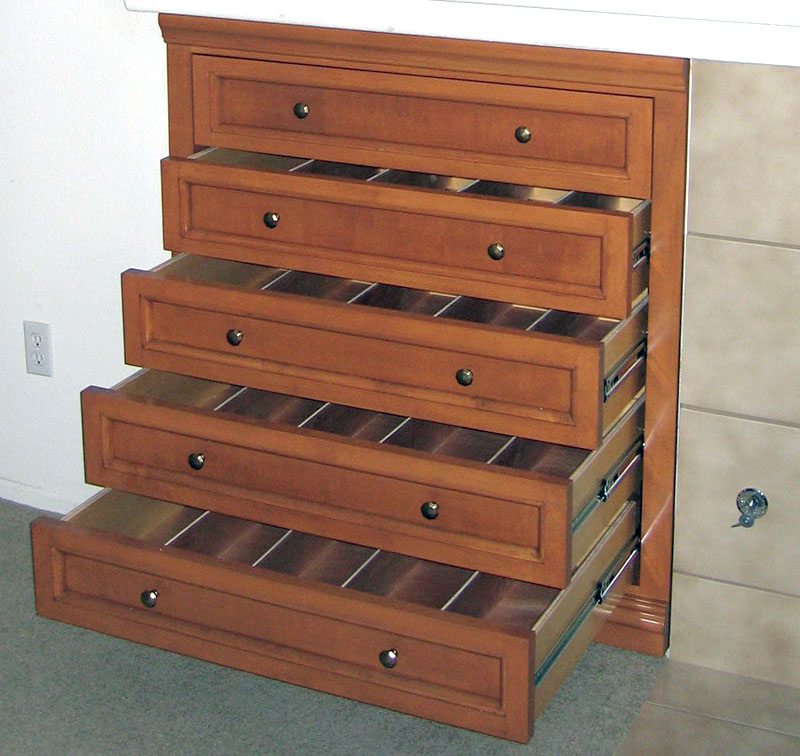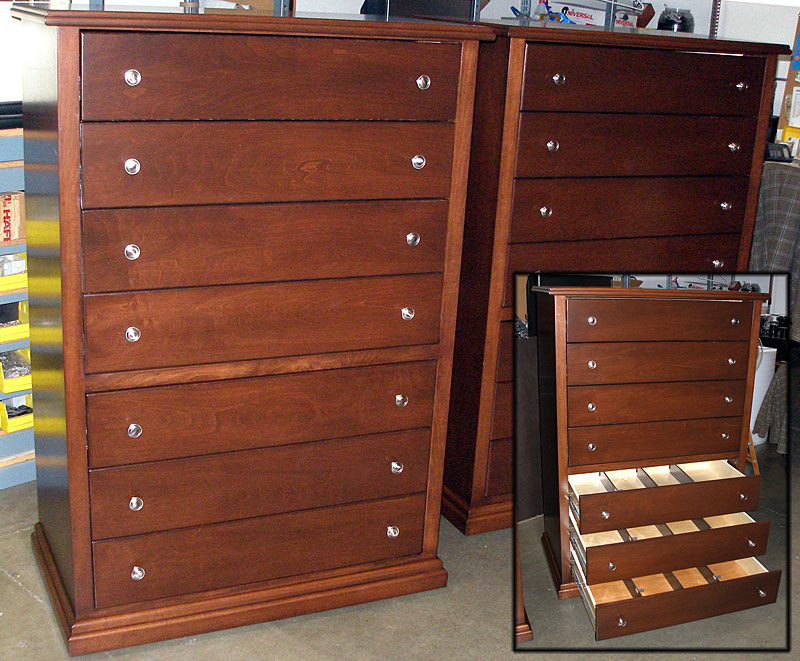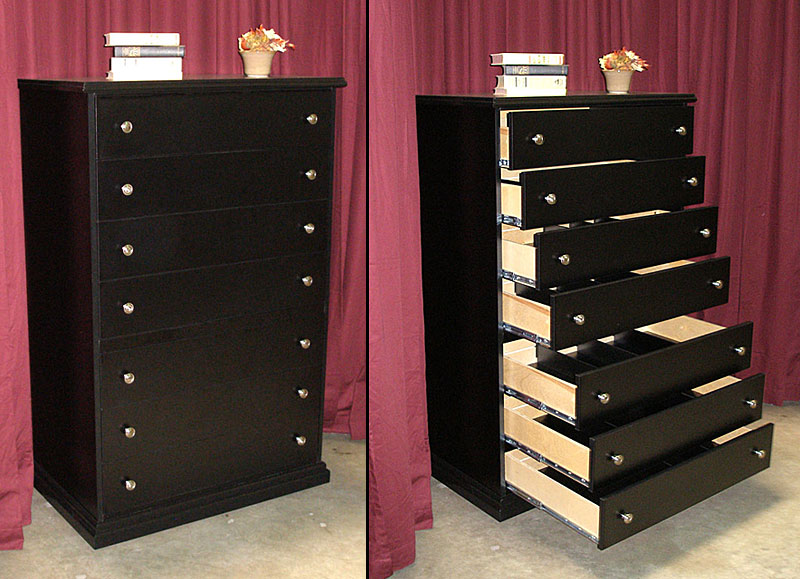 ---
Internal Media Drawers, Spinners, Pull-Out Columns and Adjustable Shelves
---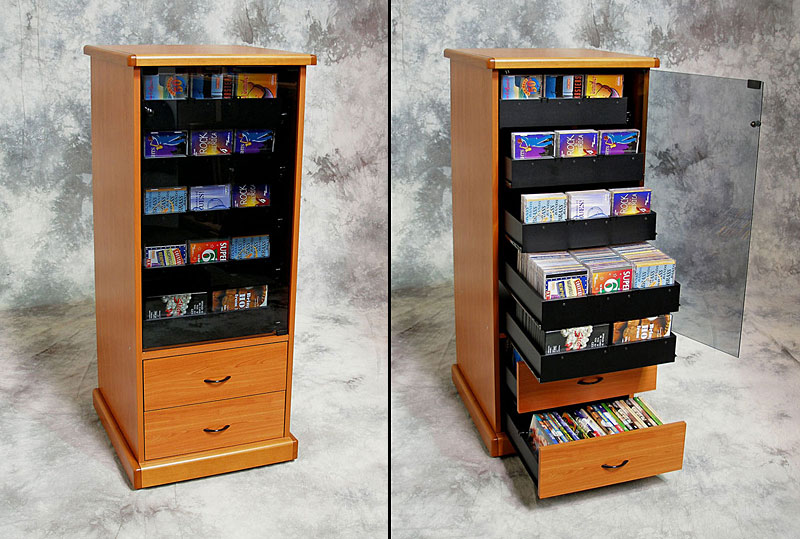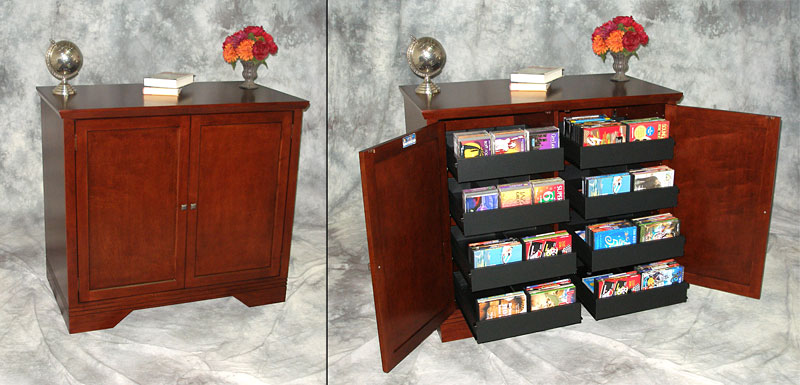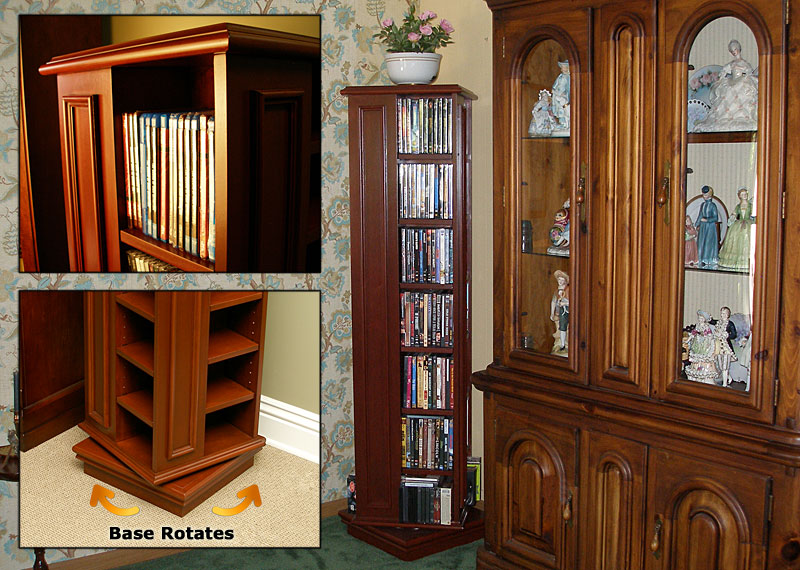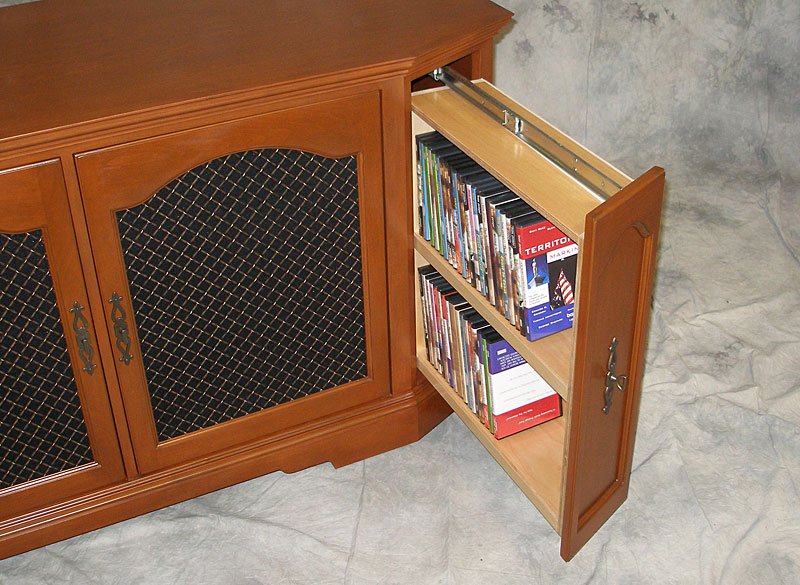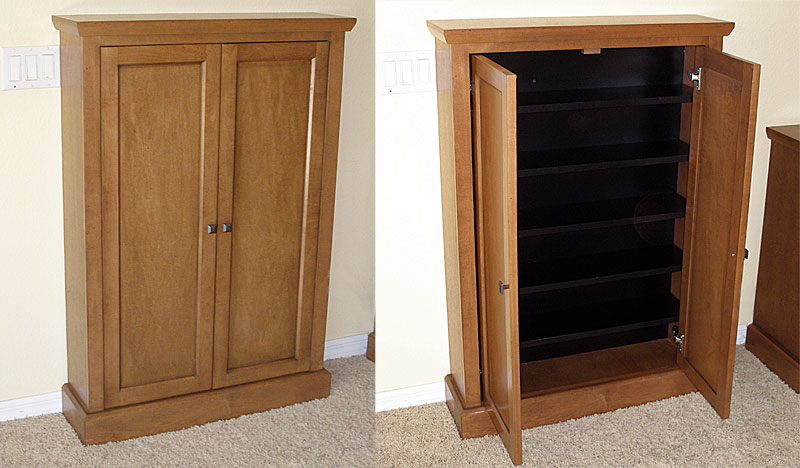 Media storage drawer furniture is a very popular category for us, as a result I've created a following to this article with additional examples, click here to see Part 2.
---
More Information / Free Estimates
---
For more information or a complimentary estimate please call Steve or Dave Hartfelder at 714-630-8100 or 800-616-5354. We have been building fine home theater furniture and custom media storage cabinets for over thirty years! We are family owned and operated and will be happy to help you find the ideal solution.
Each of our media cabinets is made-to-order this allows us to customize the overall size, layout, number of drawers, and capacity to best suit your space and your needs. To help us provide you with a timely and accurate estimate please have a rough estimate of the wall space you have available along with the storage capacity you have in mind. We look forward to talking with you soon!