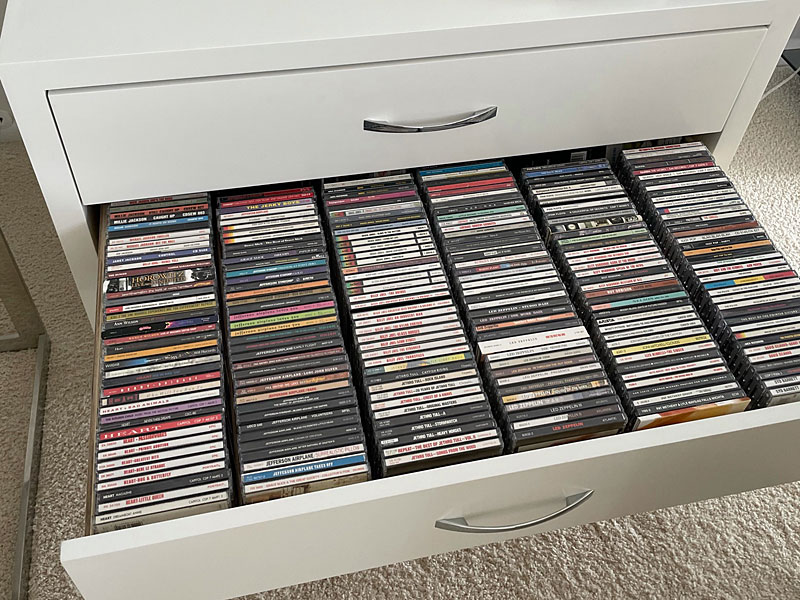 High-Capacity Media Storage Drawer Cabinets – Part 2
Music and movies continue to offer an excellent way to spend our free time. Whether relaxing by ourselves after a long work week or spending some precious time with the family, nothing beats listening to an enveloping concert or watching the latest blockbuster.
In fact many of us, myself included, could be considered enthusiasts or collectors. We enjoy physically holding the CD, DVD, or blu-ray in our hand. We like looking at the cover art, reading the inserts, and the freedom of owning the disc to indulge as we please.
This love of music and movies leads many of us to accummuldate large media collections of CDs, DVDs, and Blu-Rays. I bet many of you even have video game collections too; between my kids and I we have XBOX games, Playstation discs, and even NES cartridges.
As covered in a previous article the most efficient way to organize our collection is in a series of full-extension media drawers. Our media drawers have a number of really cool features that maximize their functionality and storage capacity.
Our media drawer cabinets and storage solutions continue to be hugely popular. As such, I'd like to expand on that previous article (which can be seen here) and share several additional examples as well as a video with you. Please enjoy: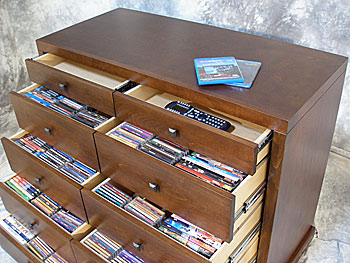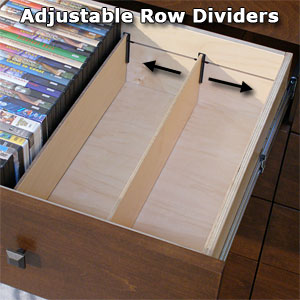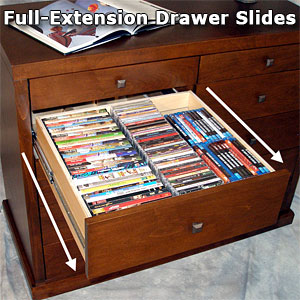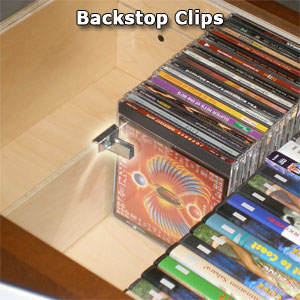 Media Drawer; Efficiently Store Your CDs, DVDs, and Blu-Rays, Additional Examples: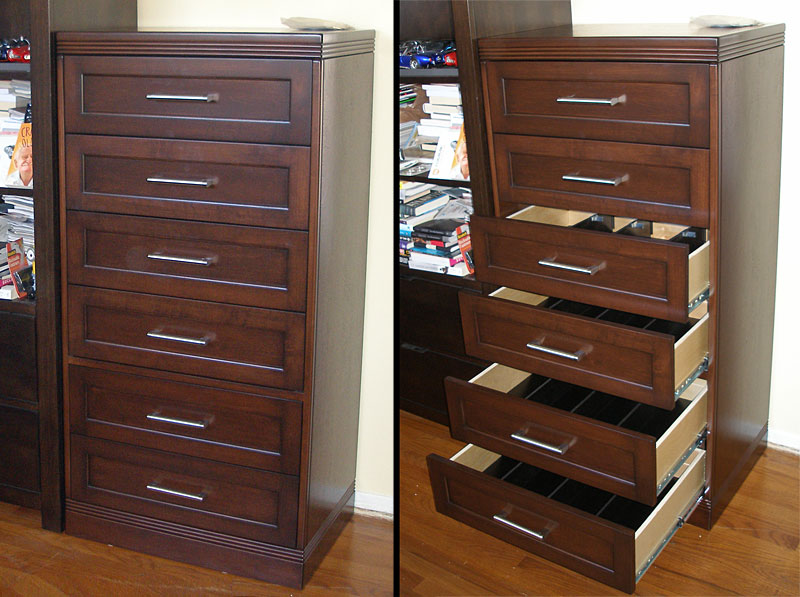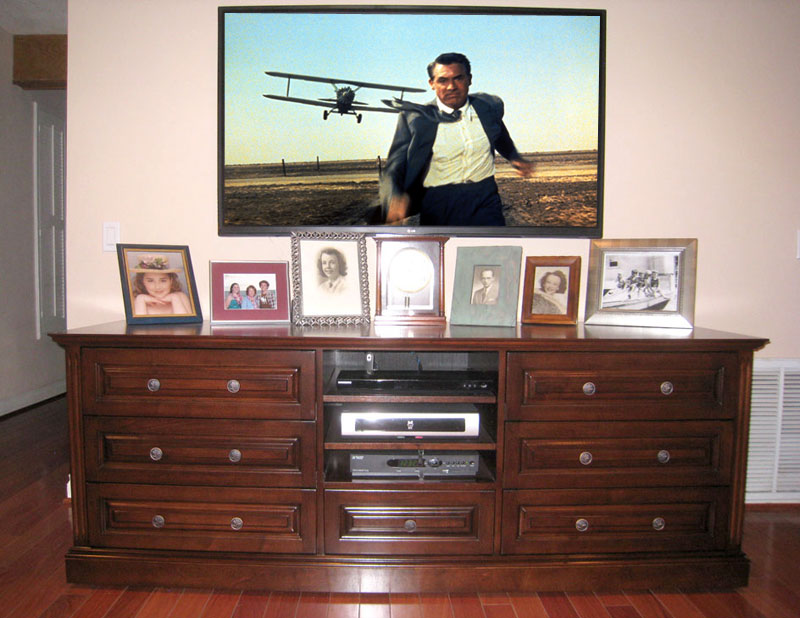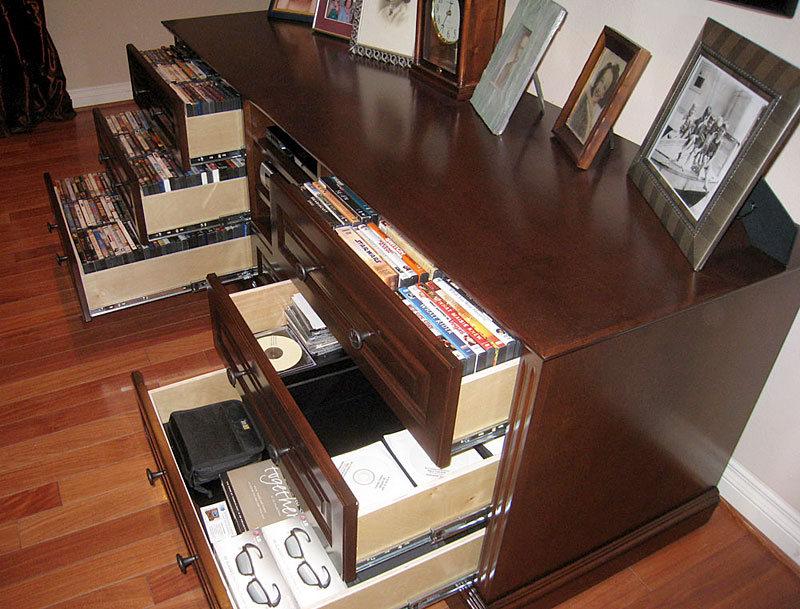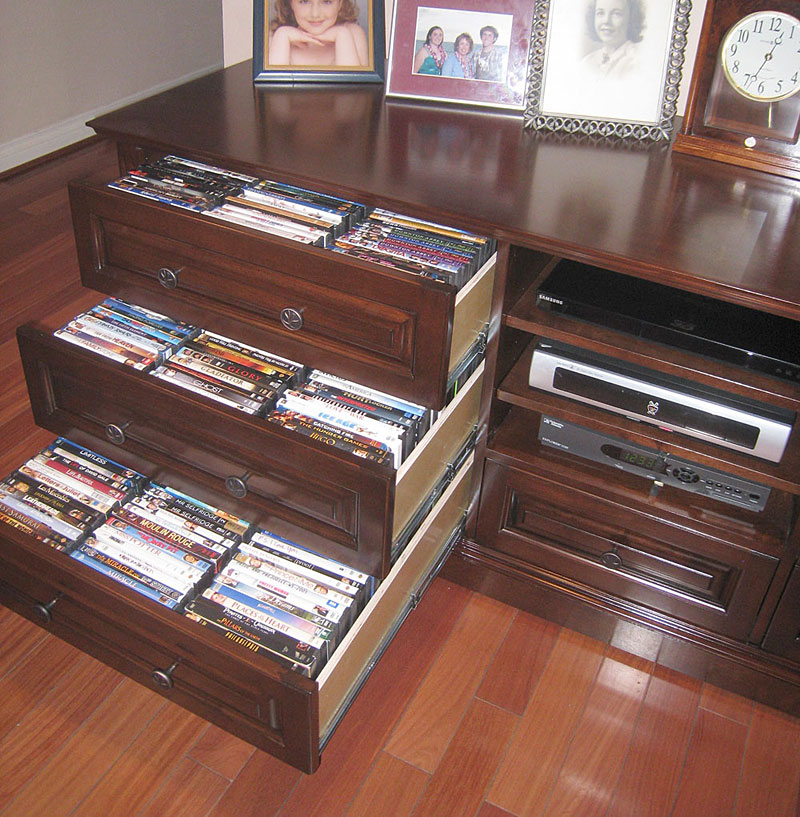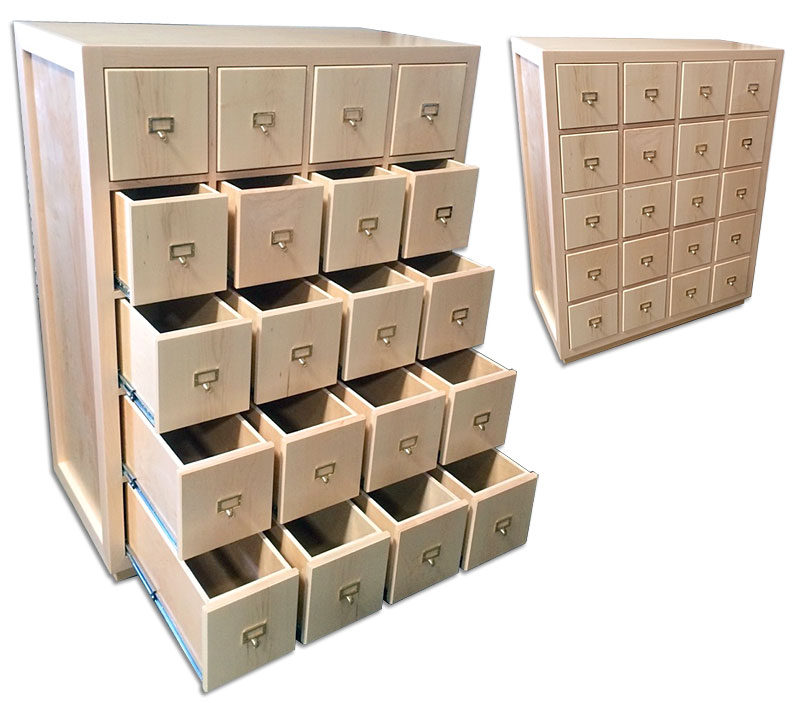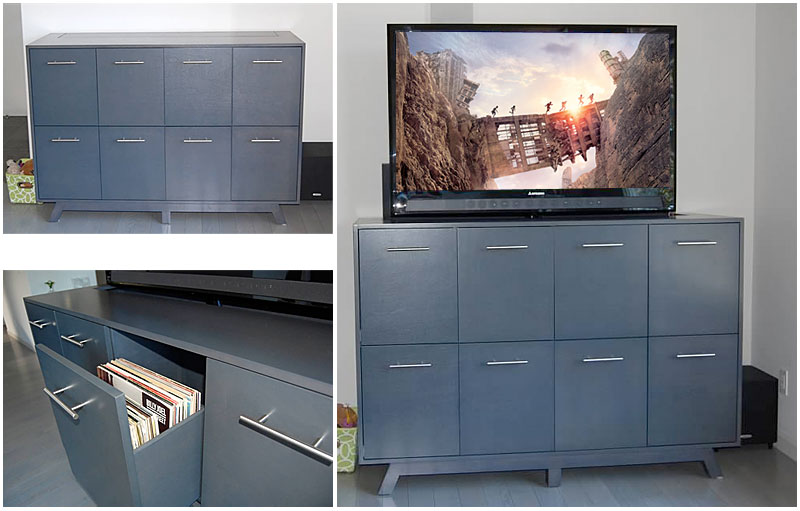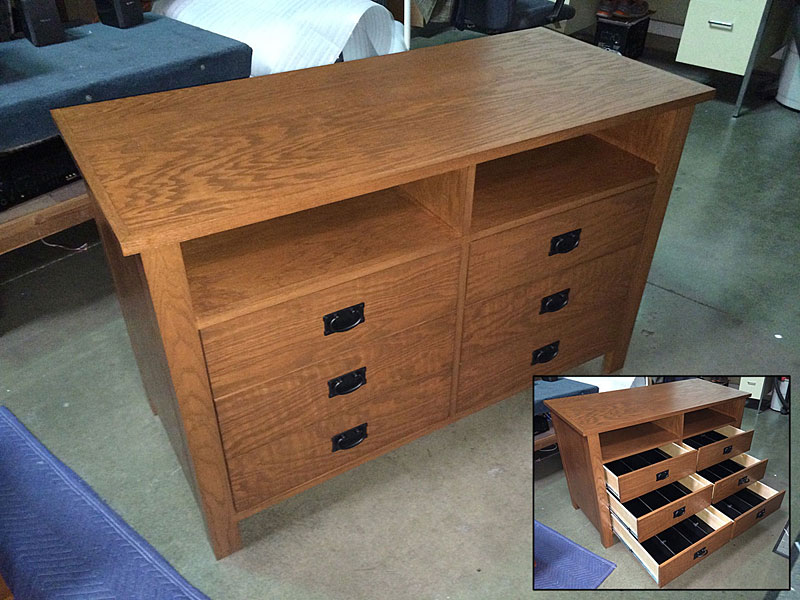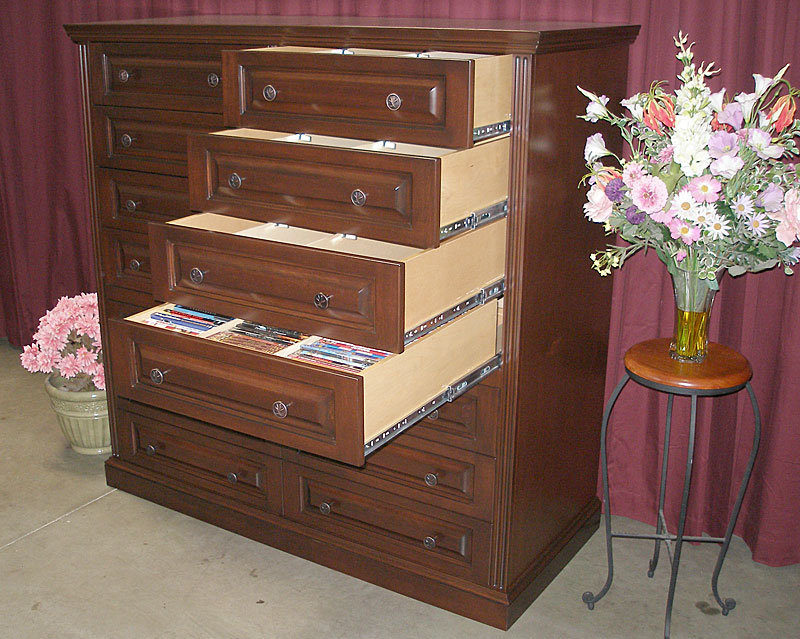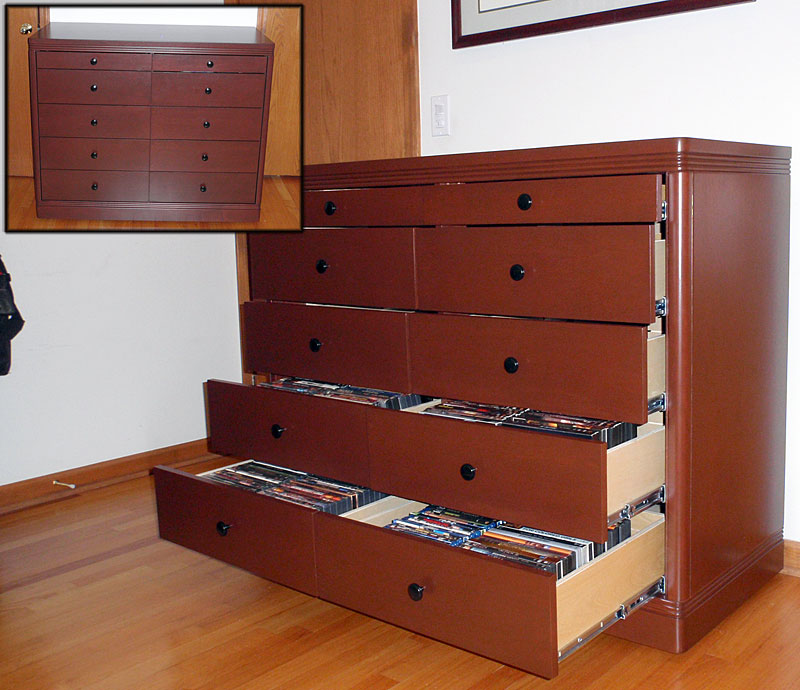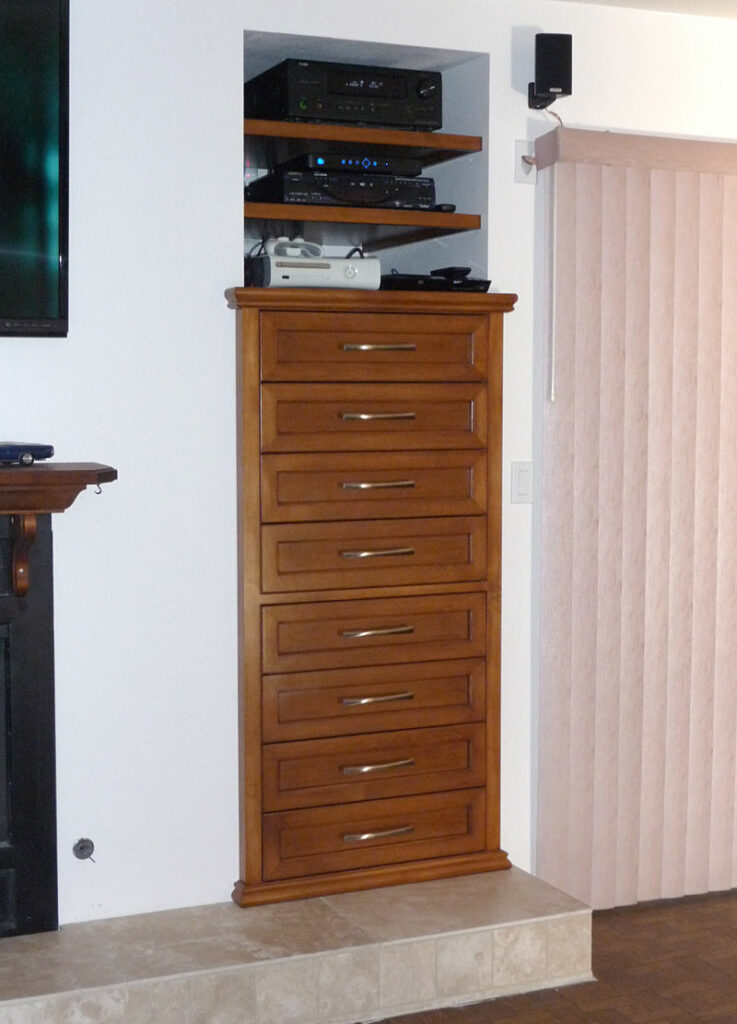 This is an expansion of our original article. To see the original, click here.
---
More Information / Free Estimates
---
For more information or a complimentary estimate please call Steve or Dave Hartfelder at 714-630-8100 or 800-616-5354. We have been building fine home theater furniture and custom media storage cabinets for over thirty years! We are family owned and operated and will be happy to help you find the ideal solution.
Each of our media cabinets is made-to-order this allows us to customize the overall size, layout, number of drawers, and capacity to best suit your space and your needs. To help us provide you with a timely and accurate estimate please have a rough estimate of the wall space you have available along with the storage capacity you have in mind. We look forward to talking with you soon!