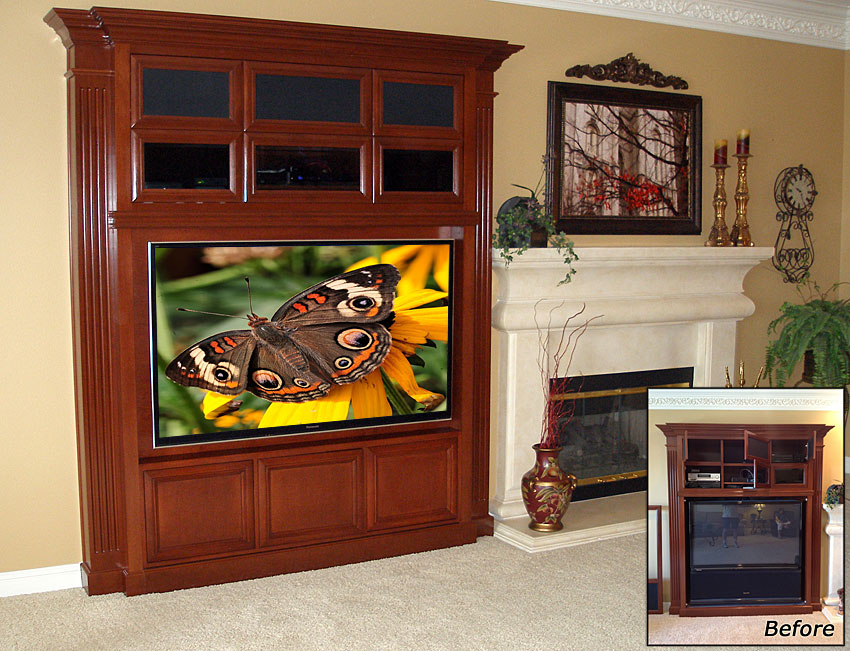 Furniture Modifications and Retrofits
The Perfect Way To Upgrade Your Entertainment Center or Wall Unit
by Steve Hartfelder
Walt Disney was once quoted as saying "Disneyland will never be completed. It will continue to grow as long as there is imagination left in the world."
That sentiment and can apply it to our home entertainment experience, one that continually evolves. We are always looking for the latest upgrade, modification, or retrofit to take our home theater to the next level.
The most common upgrade is a new television. Flat panel TVs, are brighter, sharper, and smarter than ever. And if we are going to get a new TV, it might as well be bigger!
Before picking out that glorious new HDTV, we turn to our perfectly good entertainment center. While attractive and functional, it's designed for an older, smaller TV.
Before panic sets in, remember that Diamond Case Designs, Inc. specializes in furniture retrofits, conversions, and entertainment center upgrades. It's time to modify that existing wall unit and enjoy that stunning new television.
Entertainment Furniture Retrofit and Wall Unit Modification Gallery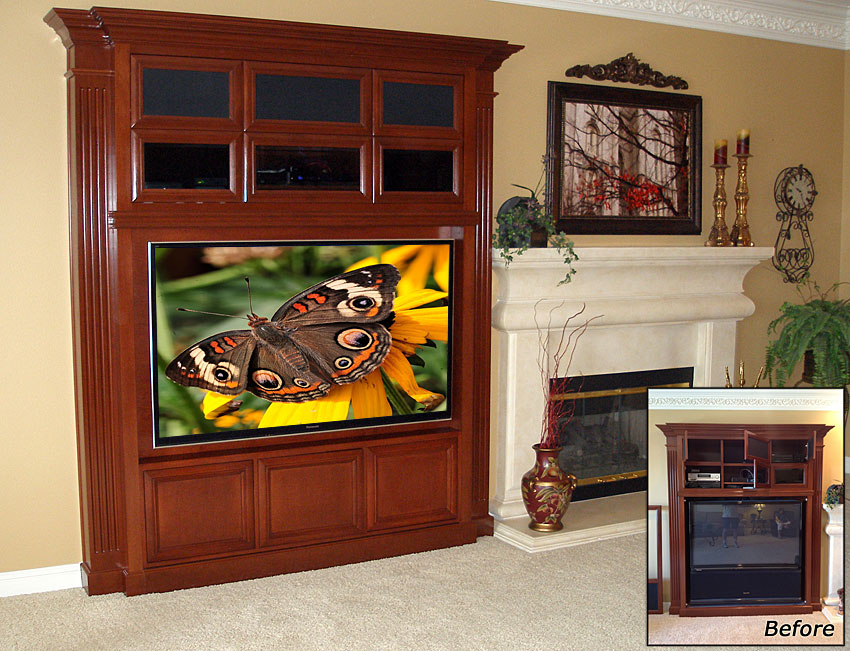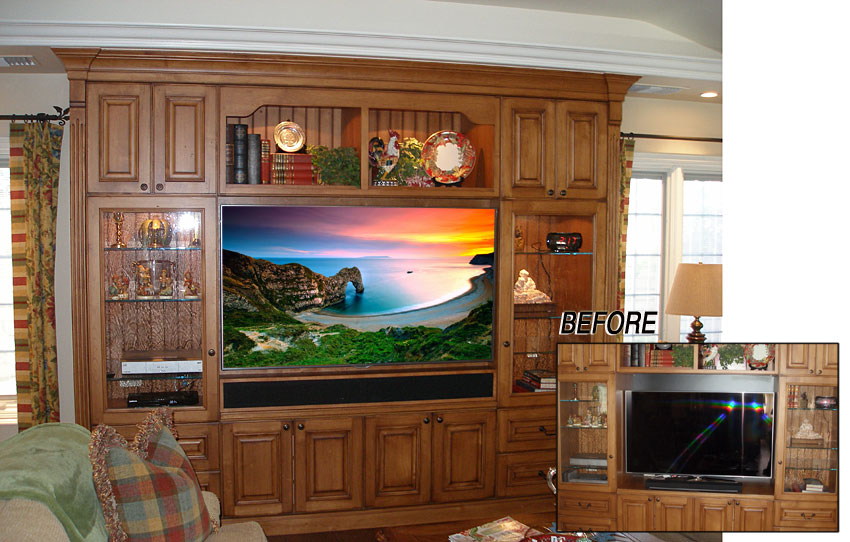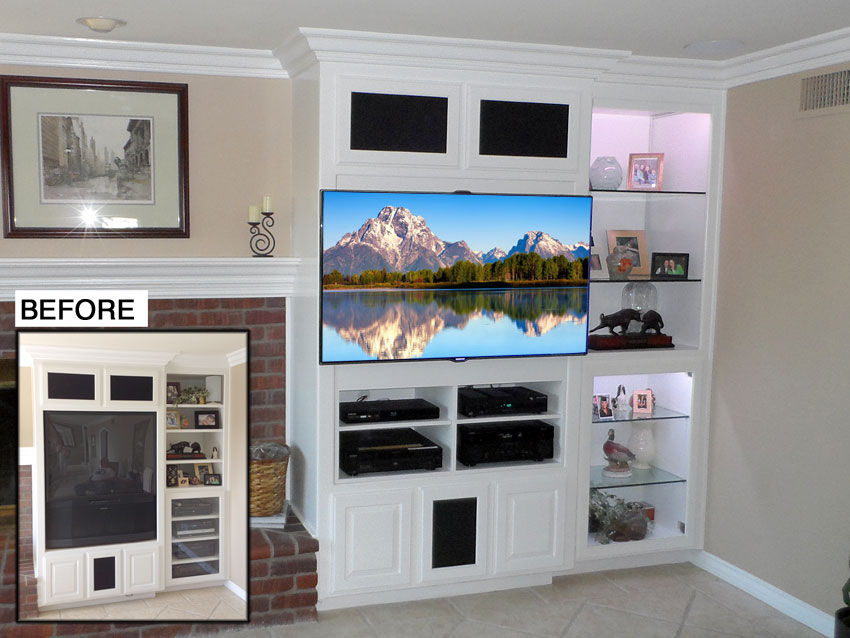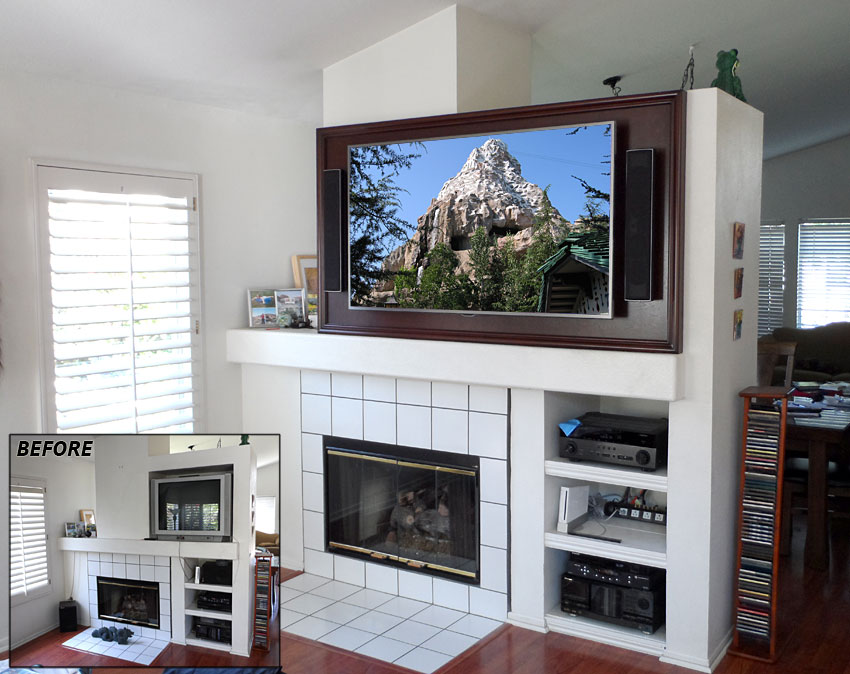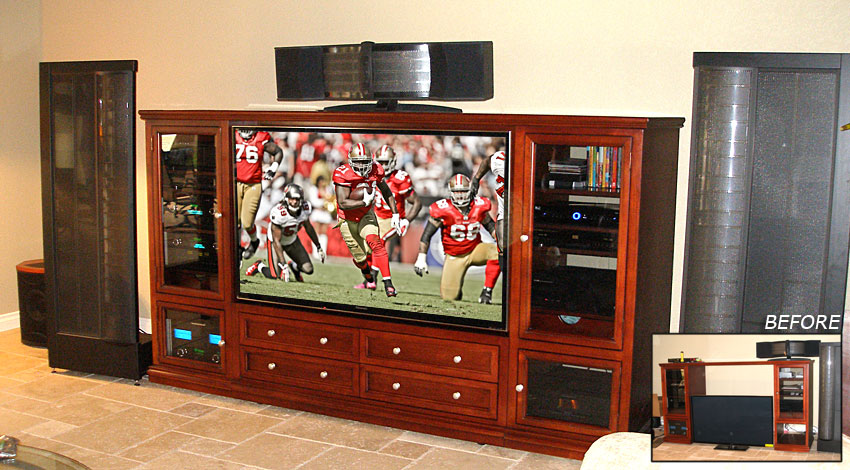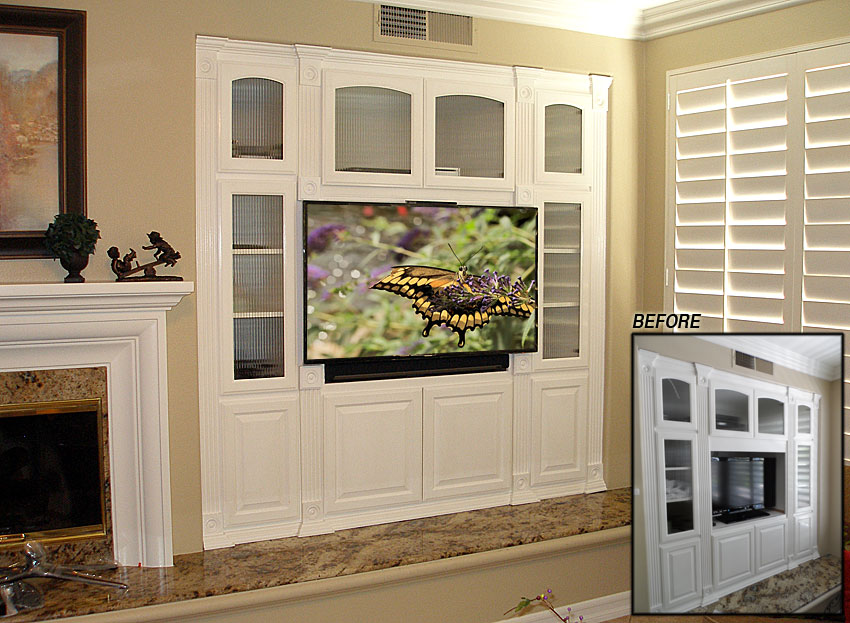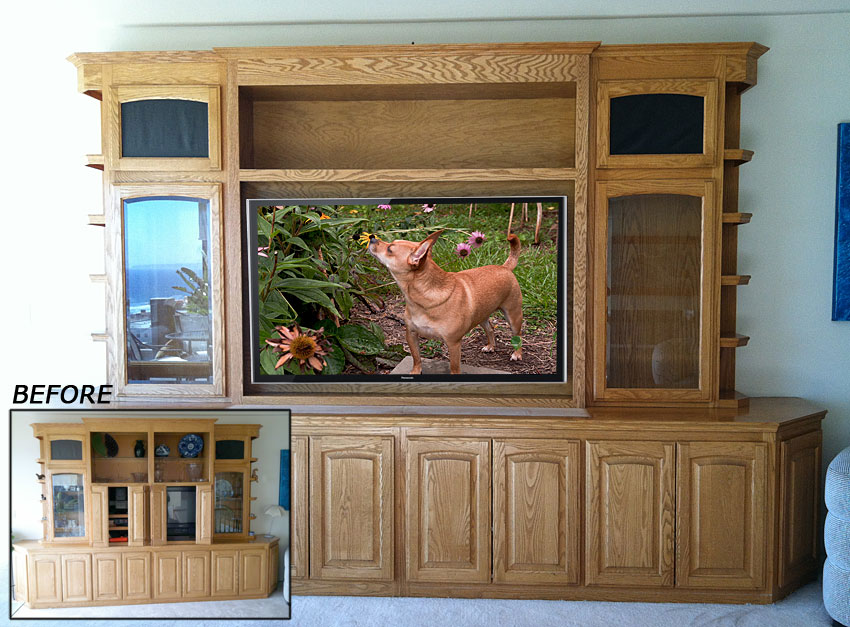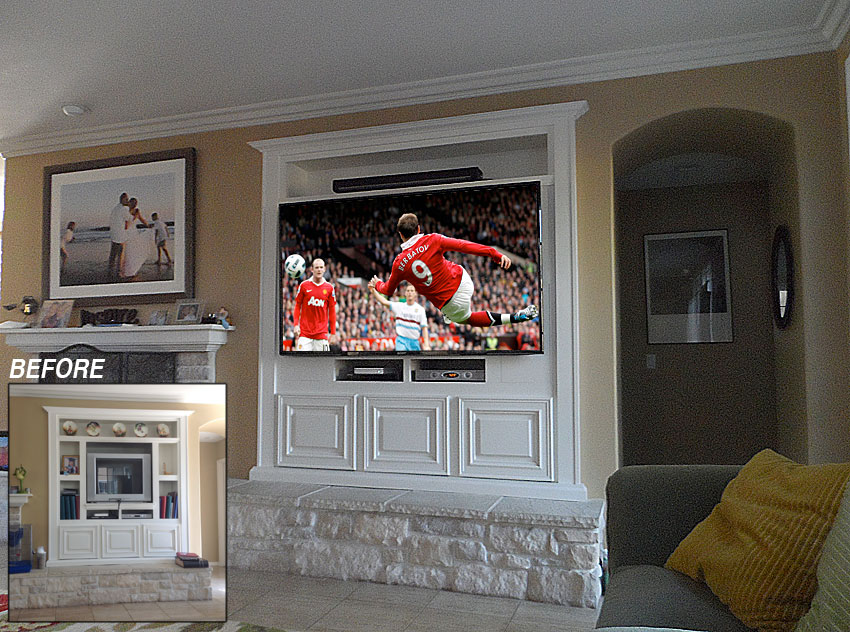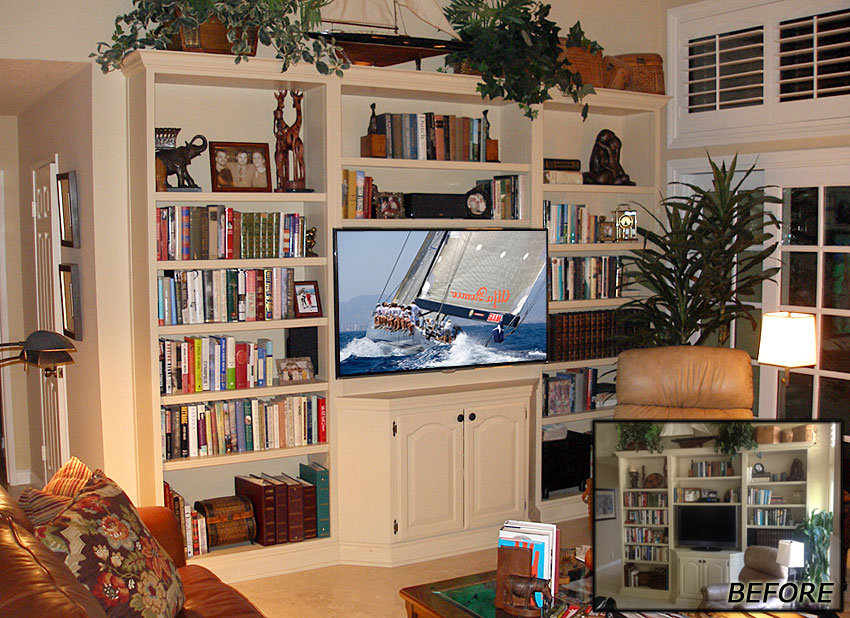 Details of Furniture Conversions and Retrofits
For additional details, drawings, and descriptions of our common furniture upgrades and modifications, click here.
Complete solutions;
We offer furniture modifications, retrofits, as well as TVs and electronics
---
Properly modifying your entertainment center requires an expertise in both furniture and electronics. At Diamond Case Designs, Inc. we are uniquely qualified to assist you as we have well over twenty years experience in both fields.
Our custom furniture expertise allows us to create modifications that will match the wood, color, and style of your existing furniture. Our electronics expertise gives us the tools to provide you with the ideal television, bracket, and electronics to make your retrofit perfect.
---
Getting started with your furniture retrofit / Determine modification pricing
---
To find out how we can modify your entertainment center or what your retrofit may cost, please send us some basic information
• A couple of digital photographs of the existing furniture
• Basic dimensions of the existing furniture
• The screen size of the TV you'd like to upgrade to
The information can be sent to steve@diamondcase.com. Alternatively, you may call us directly for more information at 800-616-5354. Ask for either Steve or Dave Hartfelder.