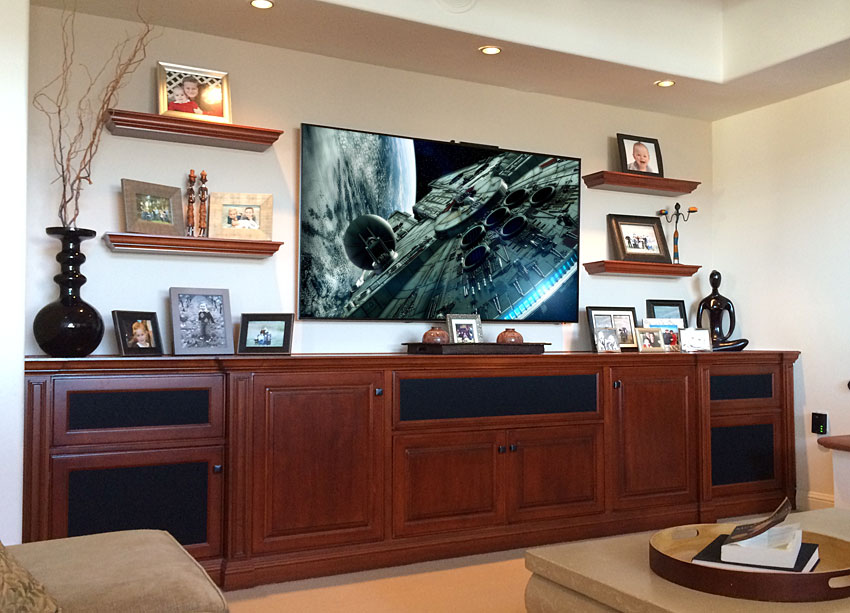 Furniture for Large Center Speakers
(Or large sound bars)
A big center channel speaker (or sound bar) is no problem in our
specialized home theater furniture. Organize your large center
speaker in a customized TV stand, wall unit, or entertainment center.
by Steve Hartfelder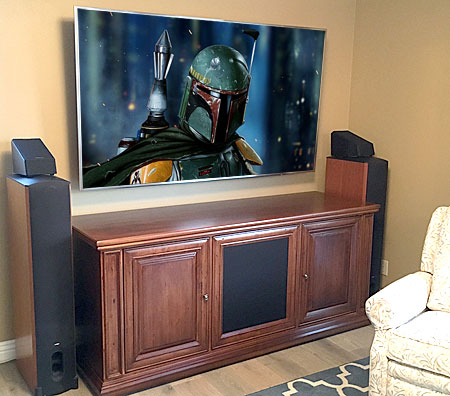 My family recently saw Rouge One: A Star Wars Story. I was so entranced in the film, it was over before I knew it. As we walked out of the theater we talked excitedly about what we had just seen. My wife asked which film I liked better, Rouge One or The Force Awakens? I immediately answered Rouge One. Her next question, "Why?", got me thinking.
We saw The Force Awakens at the local cinema and I distinctly remember being disappointed in the theaters sound. The movie felt "flat" as the mediocre sound system simply didn't match the action on screen.
In contrast, we saw Rouge One in a new theater with an advanced surround system. The audio was stunning, taking a visual spectacle and turning it into a multi-sensory experience.
Movie enthusiasts, like me, look to replicate that experience in the home. Often attention is focused on a big TV, but a truly great home cinema also needs fantastic sound.
Premium surround sound systems are built around a center channel speaker. The center speaker is designed to go above or below the television and is responsible for producing the majority of the dialogue. It can easily be argued that the center channel speaker is the most important speaker in the surround system. As such, they are often large, long, or bulky and difficult to fit in furniture.
At Diamond Case Designs, Inc. we offer a number of custom entertainment centers, television stands, TV credenzas, and wall units designed specifically to organize these big and bulky center channel speakers.
As you check out the portfolio below keep in mind each solution is made-to-order. We realize center speakers vary dramatically in height, width, and depth so we customize the dimensions of our solutions to ensure a perfect fit for your large center speaker.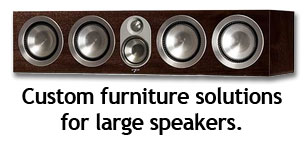 Gallery of TV Stands, Credenzas, and Entertainment Centers for Large Center Speakers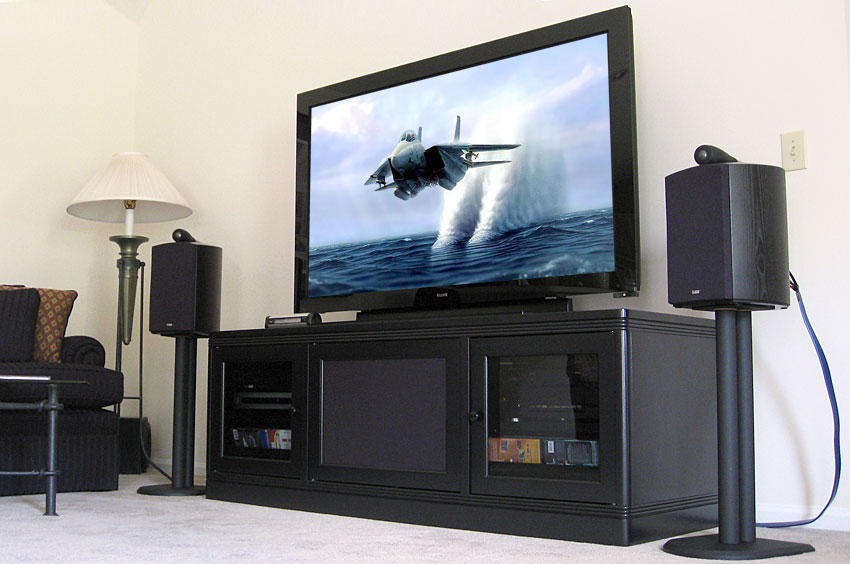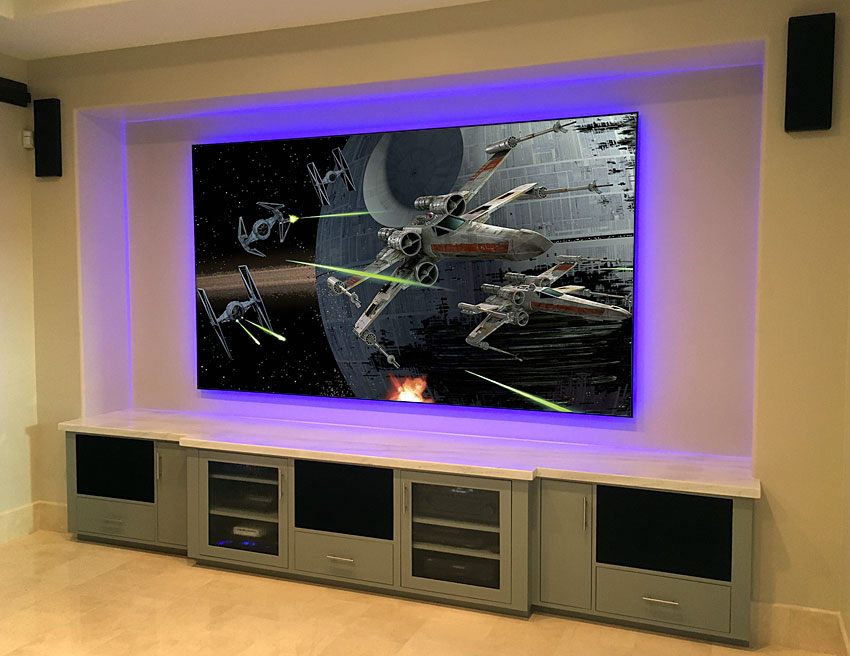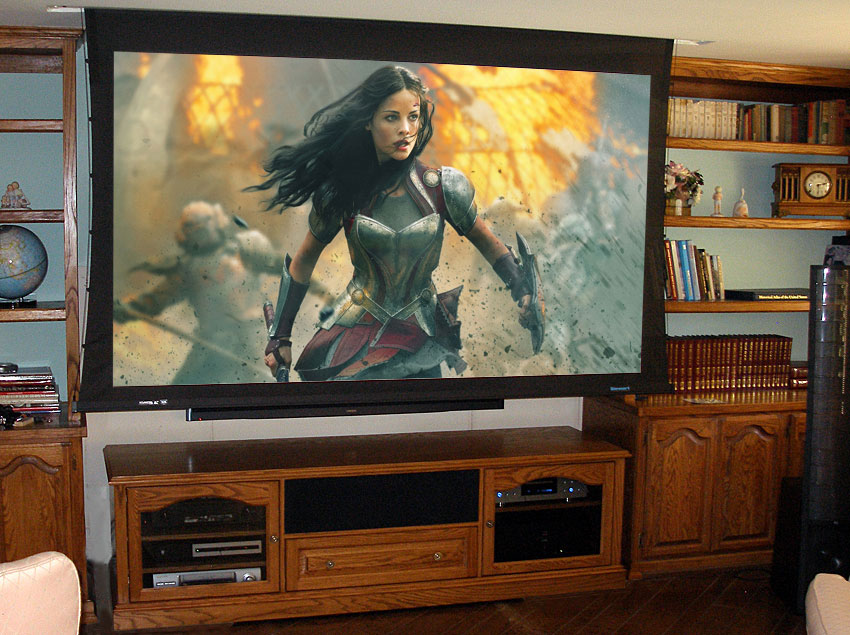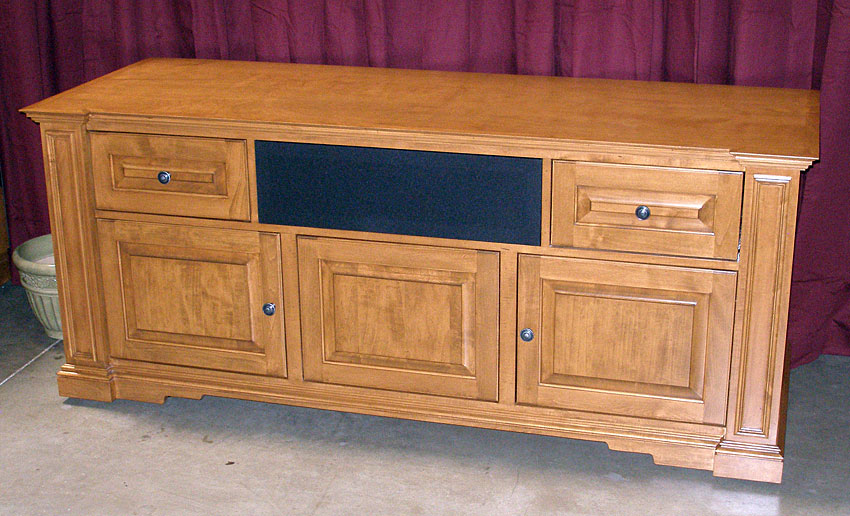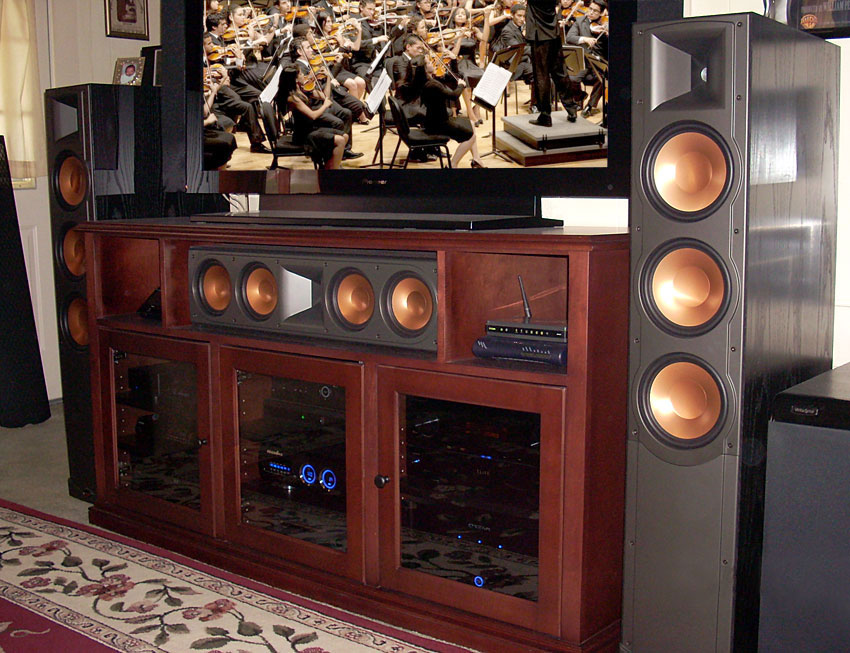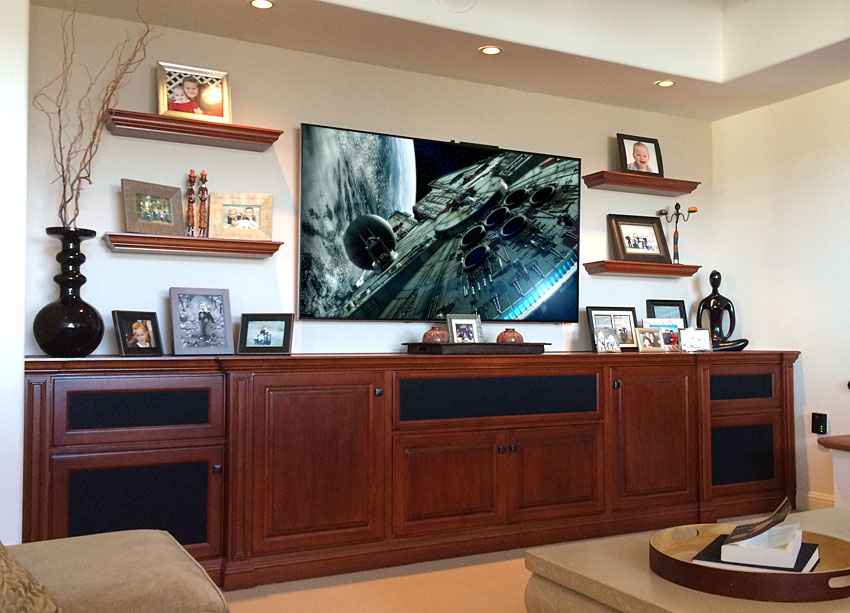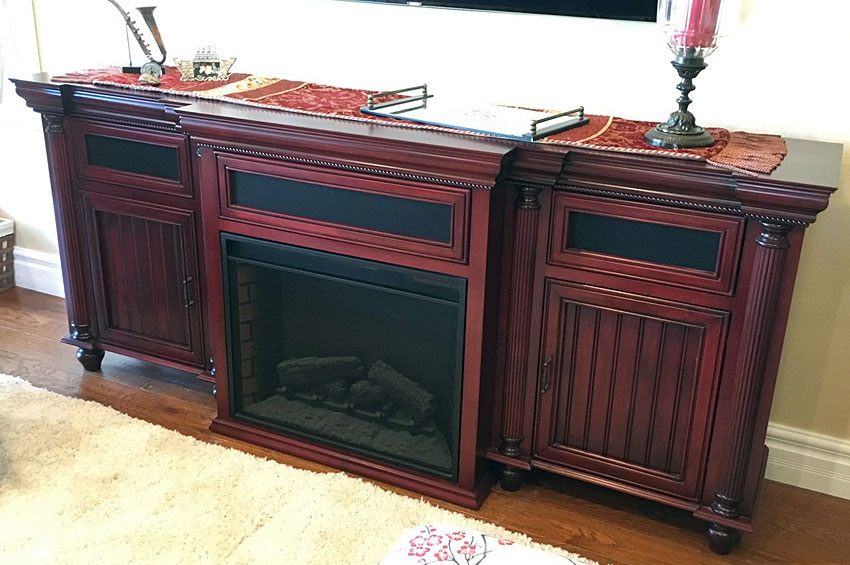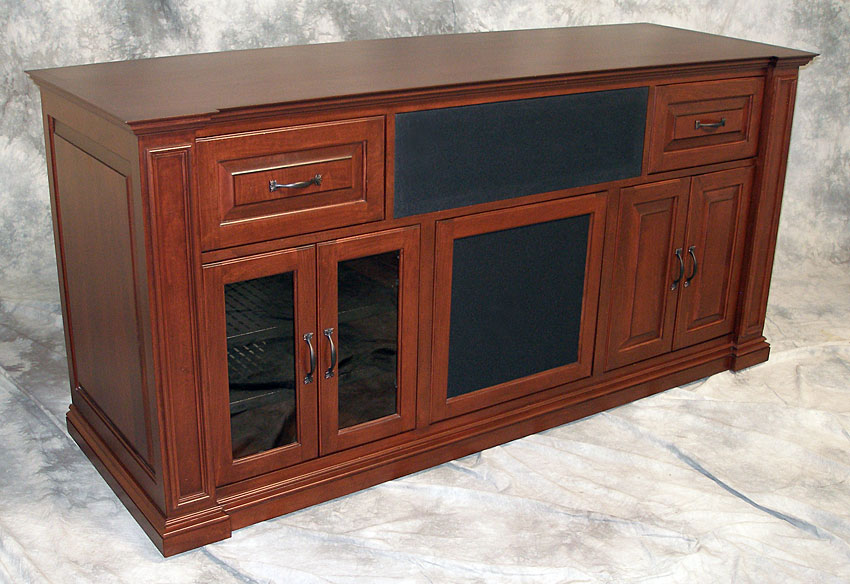 Did you know many center channel speakers can be used horizontally or vertically? If you are tight on space yet want to conceal your long center speaker inside a beautiful furniture system consider positioning it vertically.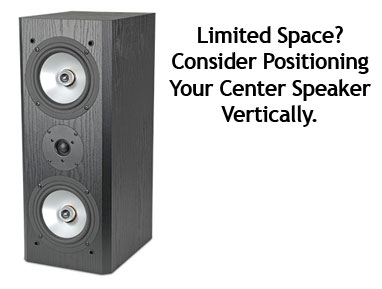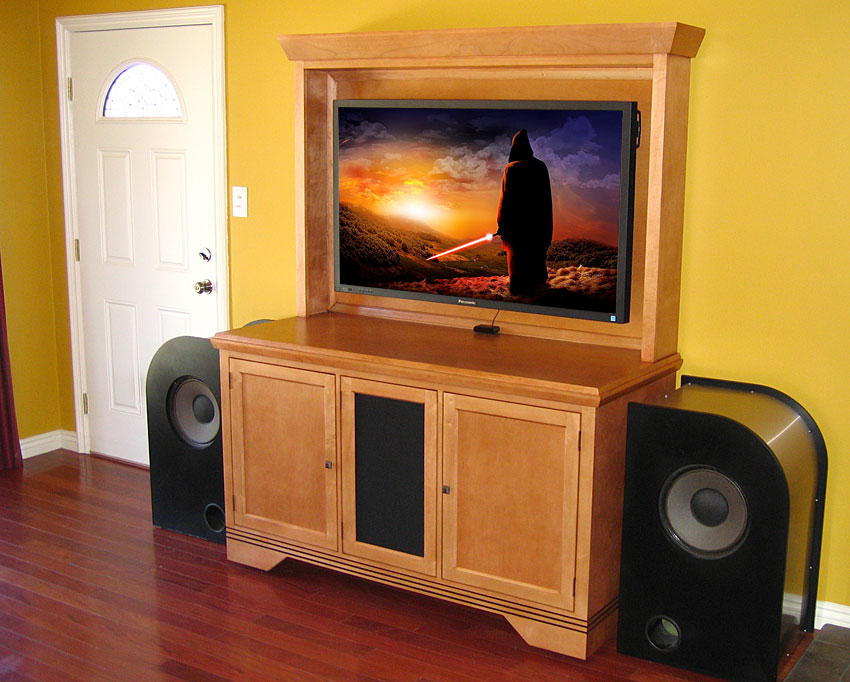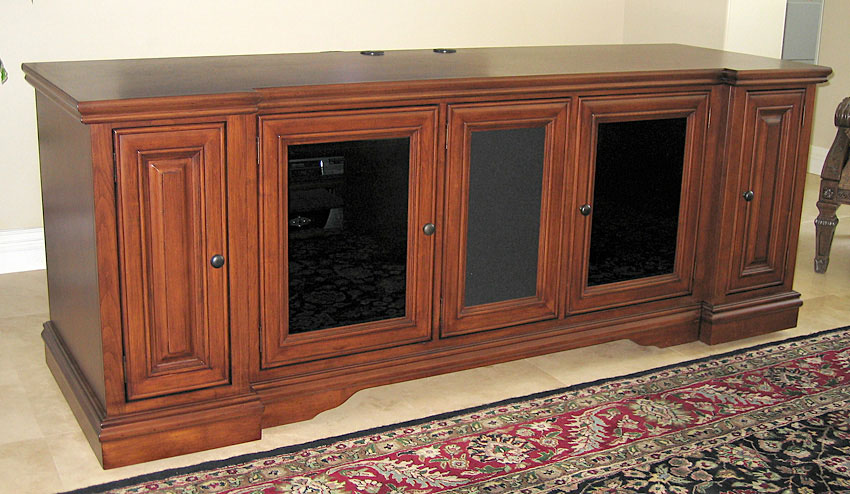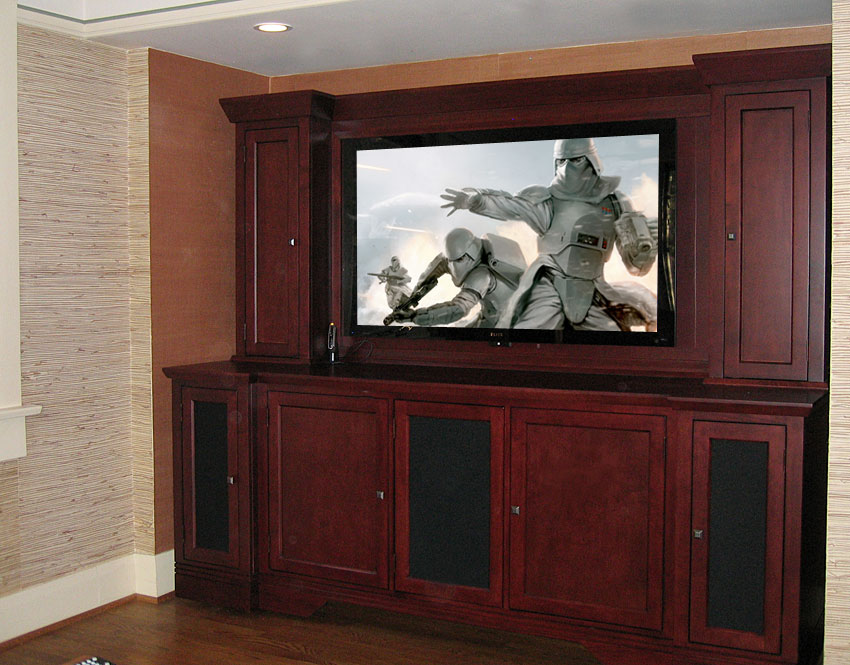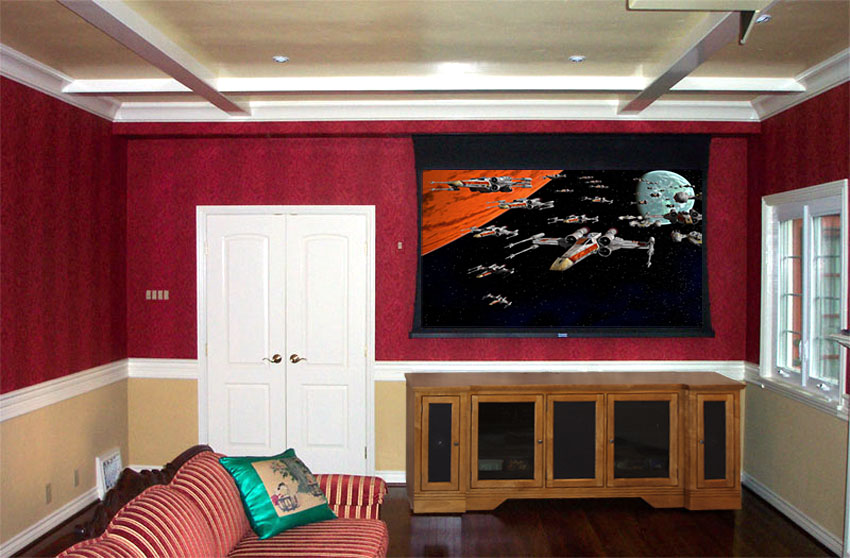 Will My Center Speaker Fit? What Do They Cost?
Each and every example illustrated above is made-to-order, we will customize the dimensions of the furniture to ensure a perfect fit for your speakers. Because each furniture system is customized, the pricing will vary based on the final design. If you would like to receive a free quote please fill out a custom cabinet worksheet or provide us with some basic information:
• A list of the electronics you'd like to organize inside the furniture
• Basic dimensions of your speakers
• A general idea of the furniture layout or configuration you are interested in
• Optional: A picture or two of the room where you plan to place the furniture
For more information, personalized recommendations, or answers to your questions please:

• Call toll-free: 800-616-5354
• E-mail: steve@diamondcase.com